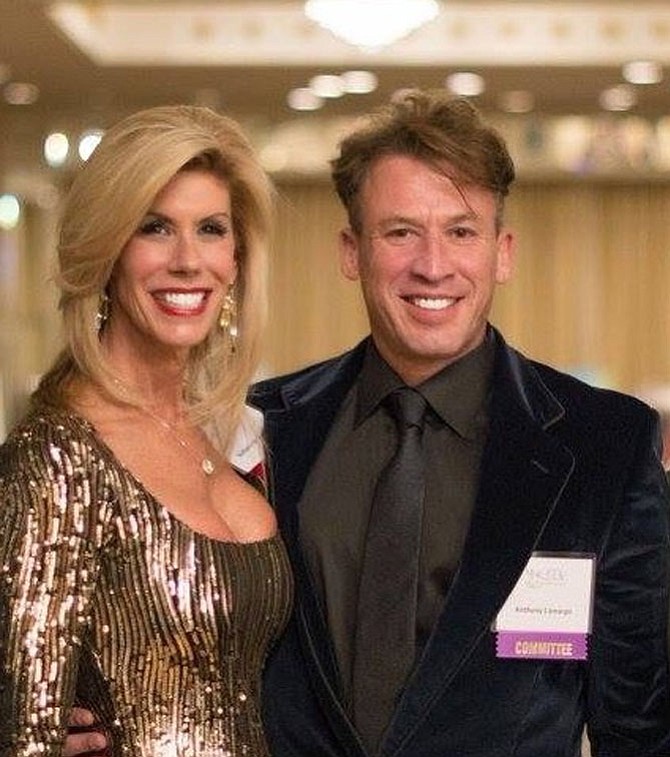 Jewelry designer Anthony Camargo is renowned for his line, Anthony Nak, worn by celebrities such as Angelina Jolie, Catherine Zeta Jones and Jennifer Lopez. Camargo recently relocated to the Potomac area from southeast Asia — and the designer has now joined forces with Potomac entrepreneur Barbara Guterman to release his new independent jewelry collection.
Guterman is CEO and co-owner of the company, "Anthony by Anthony Camargo Fine Jewelry." The company is headquartered in Montgomery County and its first nationwide release was held Nov. 1 at Fragments Jewelry Showroom in New York.
"Anthony brings an original and exceptional talent to the table," said Janet Goldman, Fragments founder and CEO. "He has developed a new design with his flowing , sensuous collection. It is a thrill to witness the rebirth of a talented designer."
Camargo has been designing jewelry for the past 15 years. As a partner with Anthony Nak, he won the FGI Rising Star Award and the CFDA Emerging Talent Award. He is recognized for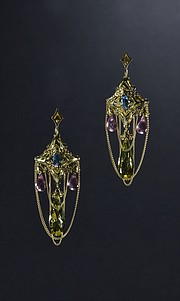 creating revolutionary techniques and beautiful designs which have movement and fluidity.
"His new collection features his signature style of draping and movement, while incorporating a new and unique design interpretation," Guterman said.
Camargo said, "Incorporating old world craftsmanship with new concepts in construction has inspired distinctive designs that allow a woman to simply feel beautiful and sensual from the moment she adorns them. Each piece is timeless and elegant, uniquely allowing each woman to have her own vision of how she wants to be, feel and express herself; never obtrusive, but always a compliment to the beauty within." 'We are all fortunate to have such a talented and renowned jewelry designer in our local community," said Guterman. "I am thrilled and delighted to have the opportunity to couple my entrepreneurial expertise of building business and brands with the amazing and talented designer that Anthony Camargo is. We have built a team that is extremely dedicated and creative and are excited about the future of the Anthony by Anthony Camargo fine jewelry line." Guterman has experience in building numerous businesses for the past 30 years across a variety of industries including telecommunications, education, nonprofits, manufacturing and retail.
"For me it was a perfect fit. In working on this venture with Anthony, I can combine my passion for jewelry and fashion with my love of business," said Guterman.
Camargo is already expanding the 18k collection and will be showcasing at the Couture show in Las Vegas in June, 2015. He will debut his jewelry to our area at Neiman Marcus at Tyson's Corner on Dec. 10 from 10 a.m. – 6 p.m. "My jewelry will then be available at all Neiman Marcus' throughout the US," said Camargo.
Camargo would like to become involved in the local Potomac community. "I am pleased to have the opportunity to work with Barbara who knows so many organizations and people in our local area. I enjoy giving back and have already become involved with several charitable events. My dog Samed who is handicapped and I are often seen strolling through Kentlands or at the 'Bullis Gives Back' Walk."
To learn more about Camargo's jewelry, email him at info@AnthonyCamargo.com or call him at 202-489-9322. His collection currently ranges in price from $1,300 to $15,000. All pieces are handmade in the USA.