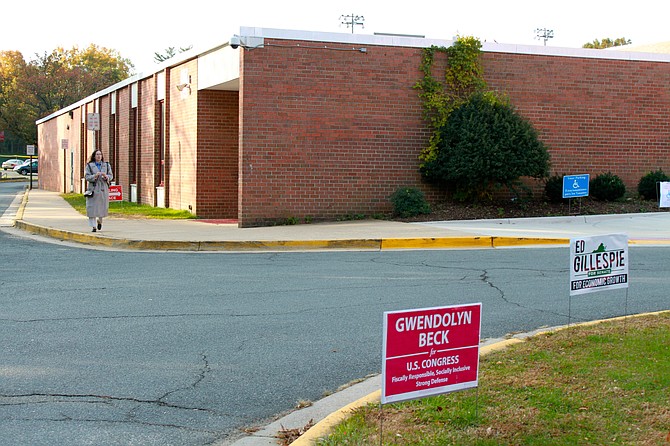 Voter lines were short to nonexistent at McLean High School on Tuesday, Nov. 4. Voters trickled steadily into the school through the early morning hours to decide who will be their U.S. Senator. "So far, as of 8:12, we have had 174 (voters)," said Chief Election Officer Vicki Ream Herrmann.
For the senatorial election, residents were choosing between Democratic incumbent Sen. Mark Warner, Republican Ed Gillespie, or Libertarian Robert C. Sarvis. While the candidates for the 8th Congressional district were Independent Gwendolyn Beck, Libertarian Jeffrey Carson, Independent Green Gerard Blais III, Republican Micah K. Edmond, and Democrat Donald S. Beyer, Jr.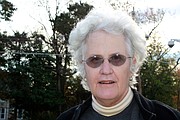 Because of the way the precinct lines were drawn, the high school lies in the 8th Congressional district.
"This is a classic act of gerrymandering," Herrmann said. She has been chief election officer for the past three years and voted absentee in September so she could work the polls all day. Out of the 2,200 voters in the precinct, she said 5 percent also voted absentee.
Additionally, the ballot included whether to approve the transportation bond referendum and a state Constitutional amendment proposing to give tax exempt status to a spouse of a U.S. Military member killed in action.

Ruth McCully was working the Republican booth outside of the polls. She has been volunteering her time for the past two elections."I think it's important that people exercise their privilege to vote," she said. "It's something I'm proud to participate in."
Nearby, Richard Curry was volunteering at the Democrat's booth. He couldn't remember an election he didn't vote in.
"It's a privilege," he said. "I think it's a duty to vote and be informed."