The Northern Virginia Association of Realtors (NVAR) hosted Finance Summit 2014 at their Fairfax Headquarters on Wednesday, May 21. The event brought together a panel of speakers with an impressive collection of credentials and expertise. Moderator Ken Harney's "Nation's Housing" column is nationally syndicated. Harney is also a member of the Federal Reserve Board Consumer Advisory Council, an author and commentator on real estate and mortgage issues, and the host of CNBC's "Real Estate Magazine" weekly television program.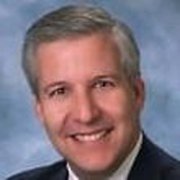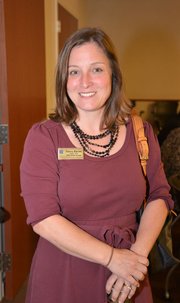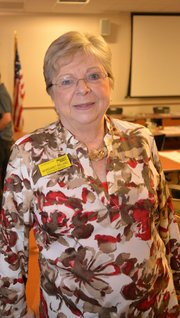 Tony Porto, Regional Manager from event sponsor Access National Bank, opened the program. "There are some 11,000 members in your organization," he said, "and more than 50 choices of lenders. Service is what will differentiate one from the other." Porto had pens flying across notepaper when he explained the key features of a new lending product being offered by Access for loans up to 760K with no PMI and only 5 percent down required.
Joseph Minarik, Sr. V.P. and Director of Research – Committee for Economic Development, was the first presenter to address the gathering. With multiple degrees from Yale and Georgetown, and a background that includes a post as the Chief Economist of the Office of Management and Budget during the Clinton administration, Minarik warned that the financial "crystal ball" was cloudier than ever, particularly since "there is no real history for a downturn such as we have experience over that last seven years." Minarik spoke of the "Shadow Labor Force" – those who had virtually quit looking for work during this time – and the fact that no one could truly predict how many of them would come back into the workforce, and at what levels of productivity and income.
A FORMER COLLEAGUE of current Federal Reserve Chair Janet Yellen, Minarik expressed faith in the Fed and its monetary policies, but less in the country's fiscal policy. "We are still at risk," he said. "We are not pre-destined to have a happy ending."
Steve Farbstein, Chairman, Virginia Bankers Association Mortgage Executives Committee and Richard Owen, VP Community Bank Division & Government Relations – Atlantic Bay Mortgage Group, did a combined presentation that spoke to some of the changes brought to the lending market by the 2,319 pages of the Dodd Frank Wall Street Reform and Consumer Protection Act. Most realtors in the room acknowledged that they had not as of yet felt any real negative effects from the legislation, even though it kicked in on Jan. 11 of this year. Farbstein credited much of the smoothness to the start up to the "Dodd Frank checklists that banks, brokers and other lenders have been working on for months." Both Farbstein and Owen reminded their audience that a strong realtor/lender partnership was still the best way for both to succeed, and to best satisfy their mutual costumer – the homebuyer. The duo projected an overall positive outlook on the current mortgage market, saying that credit availability is getting better, homeownership in the region is up, while delinquencies and foreclosures are down. "Yes, rates are rising a bit," said Owen, "but maybe we should use the times of the Savings and Loans crisis as a reminder. Compared to 17, 18, even 21 percent, 4 percent looks pretty good to me."
When it was his turn to present, Ken Harney took some time to chastise the lending policies that demand "a too high credit score, keeping many qualified people out of the buying process." Harney is also critical of the high, layered fees that he sees as "blocking growth." "There have been five increases in FHA lean fees in the last several years." Harney sees the mortgage market in something of a "vicious circle." Although he strongly agrees that no one wants to see a return to the boom/bust housing market, "too many people are afraid to let one (risky loan) through."
THE PROGRAM'S FINAL SPEAKER apologized in advance of his remarks. "Sorry," said Stan Collender, Exec. VP, Qorvis/MSLGroup . "I don't have a PowerPoint. And I really only have a few things to say, starting with 'get use to it.'" Collender, who has worked for the House and Senate Budget Committees as well as three U.S. representatives on the House Budget and Ways and Means Committee thinks the way things are right now is the new normal for at least the rest of the decade. Providing numerous firsthand anecdotes of what he sees as fairly entrenched partisan politics on the Hill, Collender's prediction is that this Congress "will name some new post offices, but that's about it. There will not be any new Federal dollars, nothing new in the Federal budget arena, certainly no tax reform before 2019 at the earliest. " Describing a continued "tight and difficult period," Collender thinks that this will translate into people less likely to sell, even those ready to downsize. Many realtors in the room nodded in agreement, some commenting that the lack of inventory in some of the price ranges is definitely a barrier to their business.
The 2014 Finance Summit is just one of the many forums, seminars, networking events and educational programs offered by the NVAR at both their Fairfax headquarters, at the NVAR Herndon Center and elsewhere. More information is available on their website at www.nvar.com and on their Facebook page.