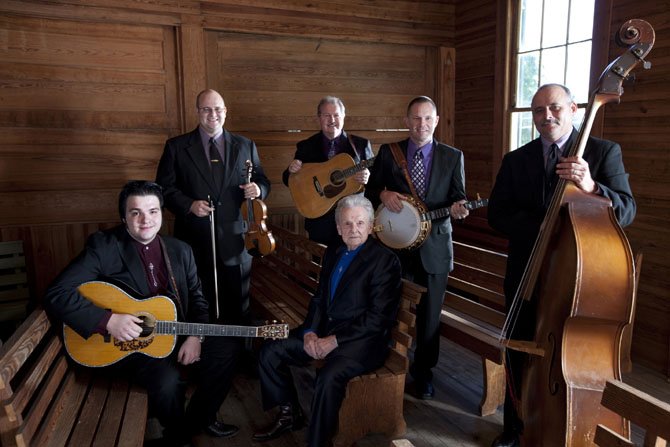 The arts are an integral part of the quality of life in Fairfax County. The coming 2014-2015 season for the Center for the Arts at George Mason University will once again provide diverse arts and entertainment of national and international quality for the community.
For George Mason University President Dr. Angel Cabrera, "our responsibility is to serve others, to enrich the life of our community culturally and economically. We encourage lifelong learning, and the programming at the Center for the Arts is one of the ways in which we live out that mission.
"Through the Center and its 'Great Performances at Mason' season, arts lovers in our community, as well as those who have had limited exposure to the arts, continue to learn through cultural experiences that are both educational and entertaining," said Dr. Cabrera.
"Mason makes a significant contribution to the future of artistic discovery by providing our students – the next generation of artists – with the opportunity to interact with these world-class performers and ensembles. Community involvement in these programs enhances Mason's leadership role in our area, and serves as an excellent example to our students," added Cabrera.
In announcing next season's "Great Performances", Tom Reynolds, the Center's director of artistic programming, indicated that its features will range "from the incomparable Patti LuPone, who appears on our stage for the first time at our 'ARTS by George!' benefit event, to bluegrass patriarch Dr. Ralph Stanley, who performs at the Center for the last time when he brings his Farewell Tour to Fairfax."
There will be distinguished first time performers at the Center for the Arts such as Alonzo King LINES Ballet, The Senegal St. Joseph Gospel Choir, Preservation Hall Jazz Band, Seraphic Fire, Jasmine Guy and the Avery Sharpe Trio, The 5 Browns and Todd Ellison. Returning performers will include the Virginia Opera, Allen Toussaint, Martha Graham Dance Company, BBC Concert Orchestra, Doc Severinsen, MOMIX, Christopher O'Riley and The National Acrobats of the People's Republic of China.
Where and When
"Great Performances at Mason", 4400 University Drive, Fairfax. Subscriptions are available now; single tickets go on sale on Monday, Sept. 1. Call 703-993-2787 or email stagecfa@gmu.edu.
For more information go to: http://cfa.gmu.edu/">http://cfa.gmu.edu/
"The Great Performances at Mason" season will have nearly four dozen different performances beginning in September 2014 through May 2015.
"George Mason University is an innovative, diverse, entrepreneurial and accessible place where all are welcome, and the Center for the Arts truly embodies the Mason idea by presenting a broad range of high quality, interesting performances at affordable prices, so there is something for patrons of all ages, background and interest," said Dr. Cabrera.