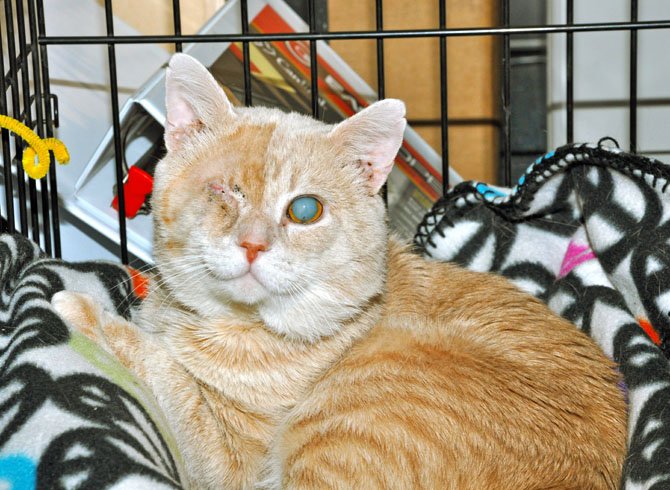 Arlington — The cats and small animals at the Animal Welfare League of Arlington (AWLA) will be receiving a new, state-of-the-art home next month. They will be moving into renovated quarters designed by Animal Arts that will include open-space cat colonies, larger cat cages, enlarged windows that will provide more natural light, private rooms where potential adopters can interact with the cats, cat receiving and isolation rooms, and the most advanced health facilities.
"We believe that while cats are in our care we must do everything that we can to enrich their lives and that includes an opportunity to stretch, climb and play," said Neil Trent, AWLA president and CEO. "We're going to be a model for other shelters across the nation."
New features the cats can look forward to include community rooms where felines can behave naturally together, play equipment, and much larger spaces. Effectively, they will have "jungle gyms" to explore. Additionally, their cages will be expanding from a 4-foot capacity to a much more comfortable 14 feet, providing greater space for sleeping, eating, moving and relaxing. While the existing facility offers adequate space and enrichment for short stays, it is not sufficiently beneficial to the overall quality of life for the long-term feline residents.
"This is a short capital campaign," said Trent. The funds for the new facilities will be covered by the "Care and Transform" capital campaign. The campaign is one third of the way to reaching its goal of $670,000 in funding. "The AWLA's mission is to improve the lives of animals. We encourage the public to support this initiative through adoption or a donation to the CAT campaign," added Trent. The new headquarters open in April and they are expecting to have approximately 100 cats on view, including several soon-to-be-born kittens.
To learn more about ways to support the "Care and Transform" campaign or AWLA's services and adoption programs, visit www.awla.org or download the free Arlington Pets App. AWLA is located at 2650 S. Arlington Mill Drive Arlington and is open to the public on Mondays, Wednesdays, Thursdays and Fridays between noon and 7 p.m. and on Saturdays and Sundays between noon and 4 p.m.