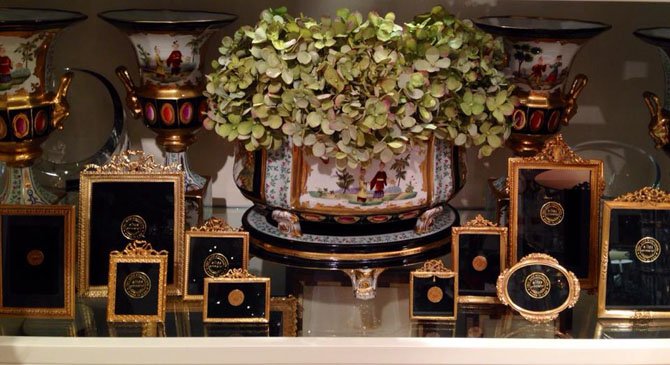 After the tassels have been turned and the diplomas received, it is usually time for a graduation celebration. Whether you're shopping for someone who is heading to college or venturing out into the workforce, choosing a present for the graduate in your life can be perplexing, but local tastemakers are here to help, offering suggestions for graduation presents that range from the practical to the sentimental.
Frames for displaying graduation photos or family photos that remind graduates of home can make great gifts. "We have gorgeous, heirloom-quality frames by Elias Artmetal that are made in the U.S.A. by an old established company," said John Brown, owner of J. Brown and Company in Old Town Alexandria.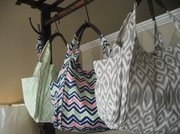 Leather goods, such as a well-made key chain, journal or passport holder are also gifts that will not only be treasured, but will come in handy long after the pomp and circumstance of the big day are over.
Reminders of the college the graduate attended or will attend can make cheerful presents. "Collegiate products make great gifts," said Randyl Fabian, manager of The Dandelion Patch in Reston Town Center and Vienna. "There are platters, wine glasses and koozies for not only Virginia colleges, but a lot of schools outside of Virginia. They could be a commemorative item for a college graduate or a gift for someone who is heading off to college."
Another option is a scented candle or diffuser, which can add a touch of elegance to a first apartment or dorm room. "Nest Fragrances has line of scents that young people love … especially beach and bamboo," said Brown.
Backpacks, overnight bags and totes make practical gifts for new graduates, perfect for a quick trip home or a first business trip. "Fun graphic totes are a great gift for grads," said Courtney Thomas of The Picket Fence in Burke. "Perfect for travel, the gym or toting things around campus, they are something every grad can use."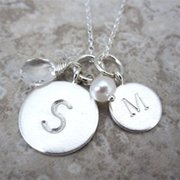 Fabian said that Scout bags (www.scoutbags.com), which come in an array of colors, sizes and styles, are easy to clean and appropriate for a wide variety of lifestyles.
Don't forget jewelry, which can last for a lifetime: "Personalized items like our initial pendant necklaces make a great gift and can serve as a remembrance of the graduate's special day," said Thomas.
For high school graduates, consider warm pajamas or cozy throws for chilly dorm rooms. Also, "Kate Spade makes nice desk sets that are a bit jazzier than your average desk, and would add a nice touch to a dorm room," said Fabian.