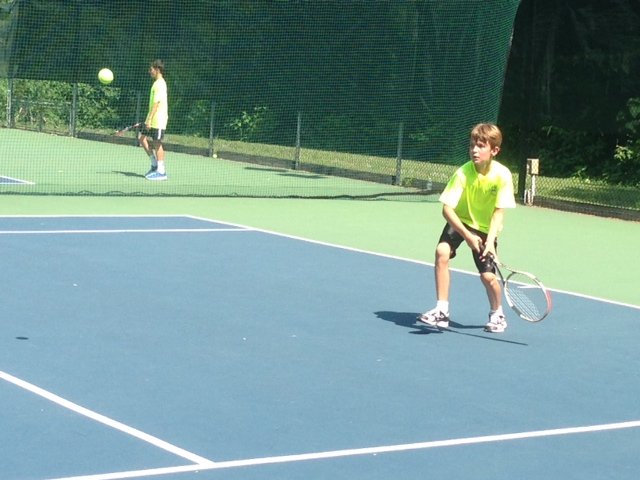 You're a 12-year-old living in McLean. Your school year just ended and you have nothing to do for the next three months. As you watch the Wimbledon Tennis Tournament on TV, it dawns on you what the perfect summer activity would be: tennis.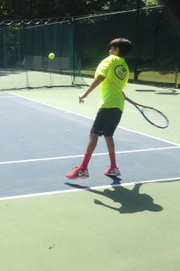 Well, you're in luck, because the Chesterbrook Swim and Tennis Club is hosting a tennis summer camp available to local tennis-obsessed children over the summer. Open to any children ages 9 through high school, this summer camp is the perfect way for a child to have fun while enjoying the sport they love.
Founded in 1954, the Chesterbrook Swim and Tennis Club is managed by its own members, and includes tennis courts, three swimming pools, and locker rooms as well as several other amenities such as a volleyball court and ping pong tables. The Tennis Club is not only available to children; adult tennis programs, private, and semi-private lessons are also available for anyone who is interested in improving their game.
The tennis programs at Chesterbrook are operated by a group of three tennis pros, who each have an impressive résumé of experience, one of whom is Othmane Garma, better known as "O.G.". Born in Morocco, Garma played tennis throughout his childhood in a variety of places, such as France and Switzerland. "I moved to the States when I was 14," said Garma. "I played national tournaments, and was ranked Top 10 in the Mid-Atlantic and Top-50 in the country. I ended up eventually getting a full scholarship to Howard University." Garma said that he wanted to "go pro," but couldn't due to a lack of resources. Garma then started his coaching career, where he says he couldn't be happier. "My favorite part of coaching is honestly developing a strong bond with my kids. Because I can see what they go through, I can relate to how I was growing up as a young player," said Garma.
The child players at Chesterbrook share Garma's enthusiasm. Conner Moore, 11, of Chesterbrook Elementary has been involved with the team for the past two years. "I just love the matches, and the coaches are pretty awesome," said Moore. "The practices are also pretty fun, so all in all it's a really fun sport."
The Chesterbrook Swim and Tennis Club is located on 1812 Kirby Road in McLean, and is open Monday-Saturday from 11 a.m. through 9 p.m. and on Sunday from noon through 8 p.m. The club can be contacted at membership@chesterbrookclub.com or during pool hours at 703-356-4471.