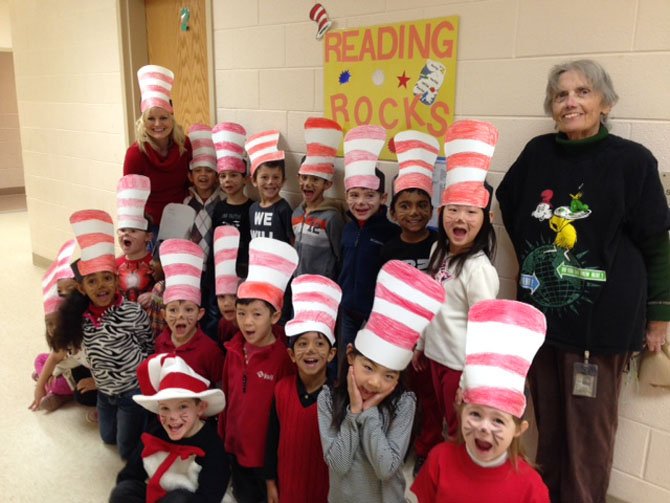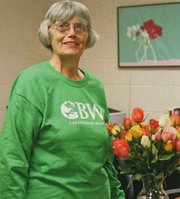 After 43 years at Greenbriar West Elementary (GBW), instructional assistant Agnes Gordon decided she'd retire after school ended in June. So her friends and colleagues were prepared to say goodbye to her.
What no one expected, however, was that they'd be saying farewell permanently. On May 26, over Memorial Day weekend, she died on her 79th birthday.
She's survived by her husband of 54 years, Harry, three children and eight grandchildren. Gordon's cause of death wasn't revealed, but memorial contributions may be made to the Juvenile Diabetes Research Foundation at www.jdrf.org.
"She had worked here at Greenbriar West since its opening in 1971 – first, as a parent volunteer when her children attended the school, and then as an instructional assistant," said strings teacher Kate Belasik. "She will be missed very much by the staff, students and school community."
Noting that Gordon has been "a very special part" of the GBW community for more than four decades, school Principal Lori Cleveland said Gordon's specialty was teaching children to read.
"She delighted in the accomplishments of her students, praising their learning of a new sound or word by calling them 'smart cookies,'" said Cleveland. "The children loved learning with Mrs. Gordon, and she made a huge difference in the thousands of students with whom she worked."
In 2006, GBW celebrated its 40th of major renovations to enlarge and modernize the school. Cleveland said her favorite memory of that event is "when we unveiled the Agnes Gordon Reading Room in her honor."
Describing Gordon as "always upbeat and positive about the staff, students and community of Greenbriar West," Cleveland said that – even though Gordon planned to retire – she wasn't done teaching children.
"Before submitting her retirement papers, she asked me if I would write her a reference so she could serve as a volunteer in a school closer to her [Gainesville] home," said Cleveland. "She said to me, 'I'm not going to just sit at home.' She had spirit and determination; I can only aspire to be like her when I am 78 years old."
School counselor Jeanne McKinley said Gordon was also a huge help in the parking lot as the children arrived at school. "Every week, I spend half an hour stopping parents' kiss-and-ride traffic so our buses can turn into the school parking lot," said McKinley. "There are so many buses, cars and children at the crosswalk that we can't keep track of them all. Thank goodness Agnes did.
"We couldn't wait for her to yell, 'All buses!' and wave her arms at us from afar, so we didn't have to be out in the freezing cold, wind, snow, driving rain or wilting heat for one minute longer than we had to. Of course, she was out there with us, standing guard faithfully, with humor and calm graciousness. We'll miss Agnes."
Kindergarten teacher Meghan Himmelrich was new to GBW, this past school year, and initially didn't know very many people there. "But I did get to know Agnes a little because we sat together at lunch," she said. "I knew she was a cool lady early on because she drank a root beer every day for lunch, and root beer is the best."
"She shared lots of interesting stories about her life and family and would always ask me about my upcoming wedding," continued Himmelrich. "She brought me a wedding magazine one day and shared tips from her son's wedding. Agnes made me feel very welcome here at GBW and I am going to miss our chats together."
Second-grade teacher Chris Yardley worked with Gordon at GBW for 11 years and is mourning her loss, along with everyone else who knew and loved her. "Every child should be so lucky to know someone like Agnes Gordon," said Yardley. "She had a genuine love for children, and it showed with every encounter she has with a child."
"That being said, Agnes has always been a positive ray of sunshine with everyone – students and adults. She had an incredible memory for names and specific events, and she always made you feel special."
Saddened by her death, Yardley called Greenbriar West "so fortunate to have had the pleasure of Agnes's involvement with students and staff at our school for all these years. I know that hundreds of kids will fondly remember Mrs. Gordon as they continue through life's challenges, successes and all the twists and turns in between. What a special lady."