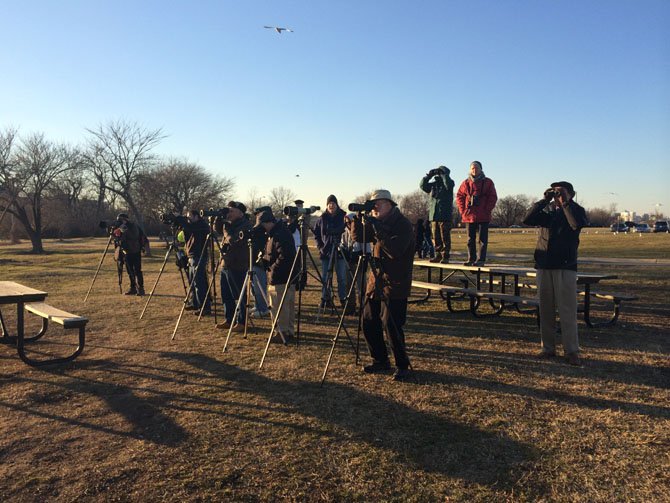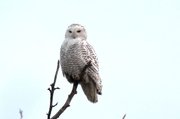 Arlington — Every afternoon for the last two weeks, for about an hour or so before dusk, the area between the parking lot at Gravelly Point in Arlington and National Airport fills up with folks carrying tripods, cameras, spotting telescopes, and binoculars. They did not come to look at or photograph the airplanes at the airport. They are there in hopes of seeing or photographing one of the two, rare, Arctic Snowy Owls that have been seen on and around the airport for the last two weeks or so. A few Snowy Owls migrate south from their Arctic breeding grounds into the mid-Atlantic states, and elsewhere, every year. But this year there's a virtual wave of them; dozens or hundreds have been seen between Maine and down as far as Florida.
The flat, open spaces at an airport look like the flat, open tundra where the owls breed and so they often show up in such places, not to mention that there are often mice and rats around airports, which provide the owls with familiar food.
There's no way of knowing how long the two at National Airport will stay, there but the folks who come looking every afternoon are thrilled to have the opportunity to see one so close to home.