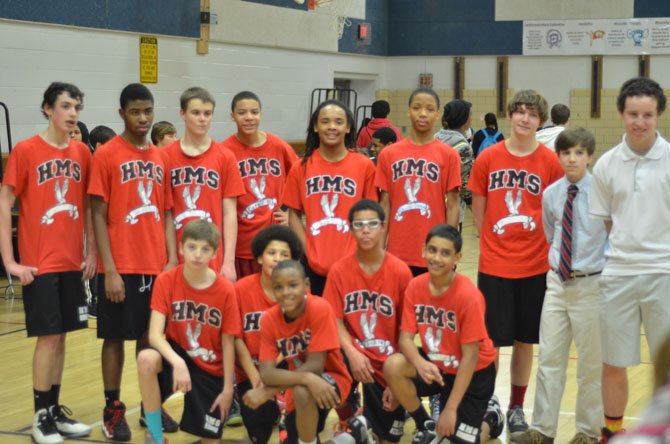 On Feb. 6, a team of seventh and eighth grade students from Herndon Middle School competed in a basketball match against school teachers. "We had a lot of students attend this year's event," said after-school specialist Mike Thomas who was also helping as game announcer.
"I think each year we get more students involved, which makes it more exciting," said Jamie Hyatt, Herndon Middle School teacher and Student Council Association (SCA) sponsor. "I think the game is fun and builds school spirit," said teacher Amanda Chabay, also an SCA sponsor.
Two Herndon High seniors on the basketball varsity team volunteered to be game referees, Malcolm McKenzie and Dorian Johnson. At the end of the first half, the student team had a lead with a score of 24-21. Yet the teachers rallied and won with a final score of 36-33. Over 250 tickets were sold for the game. The SCA will use these funds for an upcoming school dance. "These games foster a lot of school spirit," said Principal Justine Klena.
To learn more about Herndon Middle School, visit www.fcps.edu/HerndonMS/