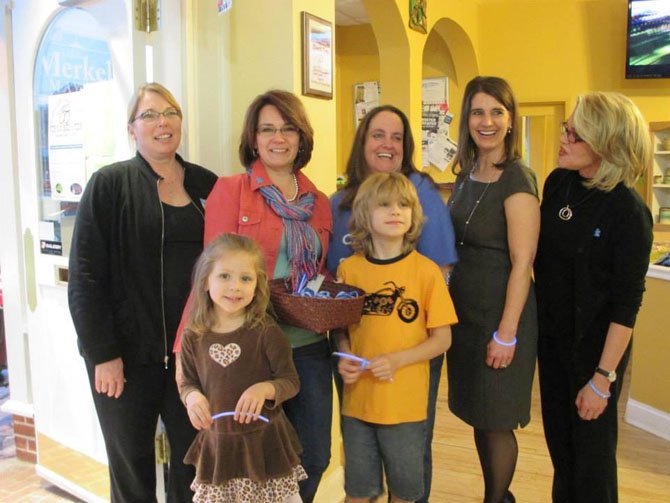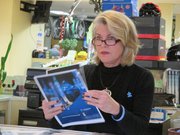 A good sized crowd gathered last Wednesday evening at Herndon's Green Lizard Cycling to see the storefront lit up with blue lights. Buildings and landmarks across the country and the world turned on blue lights as well Wednesday night for Autism Speaks 4th annual "Light It Up Blue" campaign for World Autism Awareness Day.
Author and Autism Speaks Board Member Glen Finland was on hand to welcome attendees to the event, along with Herndon Mayor Lisa Merkel and Green Lizard Cycling owners Beth and Dave Meyer. Green Lizard will be hosting a "Faces of Autism" gallery in their store for the month of April, where people can post pictures and stories about their experiences with autism, and also announced the formation of a team to participate in Autism Speaks' annual Bike to the Beach ride from Washington, D.C. to Dewey Beach, Del.
Event organizer Lynn Miller said that she was thrilled with the success of the event, both here in Herndon and around the world, and thanked Ms. Finland, Mayor Merkel, Green Lizard, and all those who came out to help spread autism awareness for their support.
Autism Speaks is an international autism science and advocacy organization, and the Light it Up Blue campaign is aimed at raising funds and increasing awareness of autism. For more information, the organizations website can be reached at http://www.autismspeaks.org/