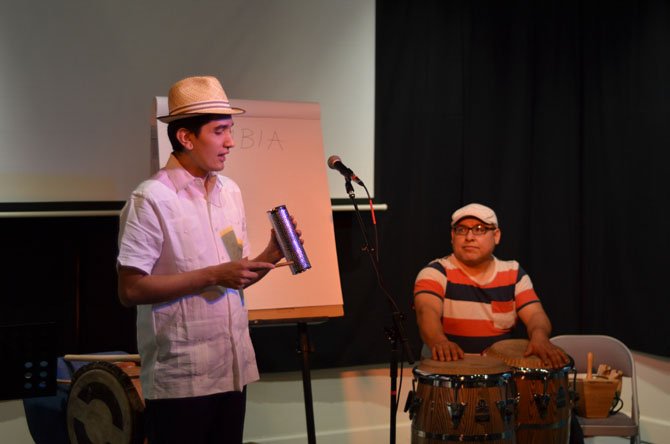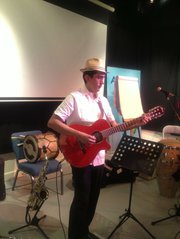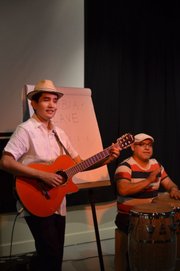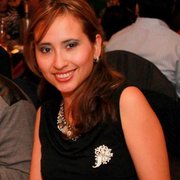 "This is a perfect example of how the arts in Herndon has both an educational and entertaining mission to bridge cultures in our local community," said Scott Mayhugh. Mayhugh was attending the Saturday evening music performance hosted at ArtSpace Herndon featuring artists of a group named Americas Ensemble.
The performance is the continuation of a musical series called CrossCurrents, and was funded in part by a grant from the Arts Council of Fairfax County. Musician Mauricio Salguero was returning to ArtSpace Herndon for this special event, and held a pre-concert discussion and demonstration on Latin rhythms with percussionist Martín Zúñiga. Topics included the "habanera rhythm" and the cumbia music genre which is popular in Latin America. "I did not realize there are so many different kinds of rhythms," said Susan LeStrange, a resident of Reston.
"It pulled me right in," said Mercia Hobson, vice president of the Herndon Foundation for the Cultural Arts. The high-powered performance of salsa and rumba performed on percussion, keyboard, woodwinds, and strings, with vocalist, Laura Sosa, was outstanding and the audience applauded each song. Volunteers from Herndon Community Television (HCTV) were there to tape the event and intend to show it as a future broadcast. Also attending were Town of Herndon council members Charlie Waddell and Sheila Olem. "This group does excellent music," said Olem.
Dr. Mauricio Salguero and his ensemble brought the standing-room only crowd to its feet during the concert performance by Americas Ensemble. "What made tonight's musical performance so unique was the touching stories told by the individual performers, interspersed between sets," said Hobson. Joining in the ensemble were pianist Charles Marston and bass player Jorge Pérez. Marston shared how he gained familiarity with the piano at a school for blind children. Sosa shared a song her grandfather still remembered despite memory loss.
"I was really lucky to get into music as child, for me it was a game," said Salguero. The stories the group shared told how their own music, music from their countries of Peru or Columbia, was transformed by bumping into the music of other cultures or countries. "Songs would travel from one place to another and people would make strong cultural attachments to them," said Salguero. As their own lives changed and where they lived changed, so did their music.
ArtSpace Herndon hopes to continue the CrossCurrents Series with the next show focusing on music of the Commonwealth of Virginia. Other upcoming events at ArtSpace include the Book Look series which will meet the second Sunday of the month. On Thursday, April 10, ArtSpace Herndon will be holding a public artists reception for the new exhibit Mind, Heart, Vision which showcases the talent of Herndon High students. For more information on ArtSpace Herndon, visit www.artspaceherndon.com.