Gregory S. Sibley, M.D., experienced Washington, D.C. area radiation oncologist, has been selected to head the Virginia Cancer Specialists (VCS) Radiation Oncology Center in Fairfax. VCS is Northern Virginia's premier cancer care center, providing 40 years of service to patients battling cancer and blood diseases and affiliated with The US Oncology Network. The practice began offering radiation services in December of 2012 and has spent the last several months conducting a nationwide search to fill the leadership position. Dr. Sibley, who was chosen from a wide field of highly qualified candidates, brings extensive knowledge of the most advanced radiation therapies to his new position, as well as in-depth experience in building and managing a high performing radiation oncology department. Dr. Sibley comes to VCS from Sibley Memorial Hospital in Washington, D.C. where he served as head radiation oncologist.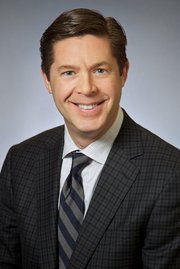 "Dr. Sibley is a highly regarded, recognized leader in the field, and we are honored he has chosen to join our practice. He brings extraordinary leadership skills and clinical expertise to our new radiation center, as well as a passion to provide patients the best possible experience and outcomes as they meet the challenge of cancer," said Linda Anderson, executive director of VCS.
In addition to joining the practice, Dr. Sibley has brought along a team of highly skilled professionals. Dr. Sibley has extensive experience with the latest cutting-edge radiation therapies, and he is highly skilled at computerized treatment planning. In addition to treating a wide range of cancers, he also specializes in the use of brachytherapy for the treatment of prostate cancer. Throughout his career, Dr. Sibley has received recognition for his research and articles in professional journals dealing with the treatment of breast, lung, prostate and other cancers.
For more information, visit www.usoncology.com.