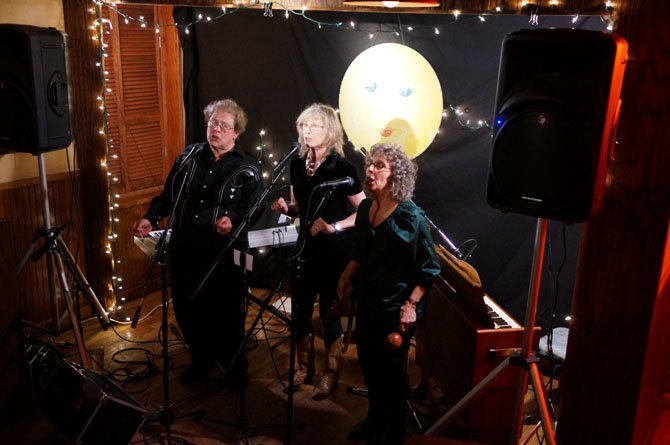 Alexandria — After a 20-year absence in Alexandria, the female trio of Huxtable, Christensen and Hood took to the stage Sept. 8, performing to a capacity crowd at Hard Times Café in Old Town.
Cheering on the group were Hard Times founders and brothers Jim and Fred Parker, husband of vocalist Carol Christensen, along with their sons Ned and Jonathan Parker.
"I think I'm the only Parker without any musical talent," laughed Ned Parker, whose brother Jonathan is a professional jazz saxophonist. "I guess that's why I'm taking the tickets at the door."
A percussionist, Fred Parker is known for his skilled spoon playing while Jim was a professional musician prior to the duo opening their first chili parlor on King Street in 1980.
In addition to Christensen, Teresina Huxtable and Liz Hood complete the trio that belted out musical selections ranging from Renaissance to contemporary. Highlights of the show included Christensen's rendition of Patsy Cline's "She's Got You" and a humorous performance of "You Can't Get a Man' With a Gun."
"It's great to be back in Alexandria," Christensen said. "There's nothing like performing in front of a hometown crowd."