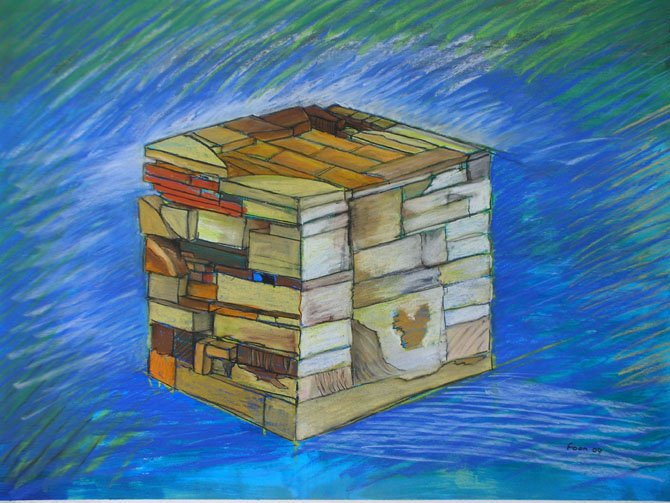 A retrospective exhibition marking GRACE's 40th anniversary, 40 for 40 celebrates the organization's continuous engagement with contemporary art in the metro D.C. area since its founding in 1974. The show will feature a selection of 40 artists who have exhibited at GRACE, or have been closely involved with the organization, over the course of the past four decades.
Participating Artists
Artists represented in 40 for 40: Celebrating Four Decades of GRACE, include:
John Adams, Ann Barbieri, Joanne Bauer, Brenda Belfield, Ed Bisese, F. Lennox Campello, Michael Cantwell, Dickson Carroll, Travis Childers, Ellen Cornett, Laura Edwards, Elissa Farrow-Savos, Judith Forst, Heidi Fowler, Suzi Fox, Rik Freeman,
Rebecca Kamen, Joan Kelly, Elizabeth Kendall, J.T. Kirkland, Craig Kraft, Robert Lobe, Dalya Luttwak, Carolina Mayorga, David Meyer, Marco Rando, Matt Ravenstahl, Evan Reed, Pam Rogers, Dana Ann Scheurer, Eveleen Severn-Sass, Foon Sham, Connie Slack, Robert Straight, Tim Tate, Novie Trump, Shinji Turner-Yamamoto, Mary LaRue Wells, Millicent Young and Andrew Zimmerman.
Launching the 2013-14 exhibition season and the Greater Reston Arts Center's 40th year of operations, 40 for 40 will feature works in a broad range of media including painting, drawing, sculpture, photography, glass and ceramics, the exhibition will celebrate the variety and quality of work that has been exhibited at GRACE since its inception. Speaking about the exhibition, Curator of Exhibitions Holly Koons McCullough said, "This show highlights the impact the Greater Reston Arts Center has had within the regional artistic community. Some of the artists on view in 40 for 40 literally founded the institution. Others had exhibitions here that would become important milestones in their careers.
Public Programs
Opening reception, Thursday, Sept. 12, 6-9 p.m. Free and open to the public.

40th Anniversary 40 for 40 public celebration and family day, Sunday, Sept. 5, 2-5 p.m. Free and open to public.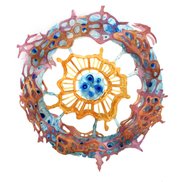 Still others exhibited works that have come to define GRACE's unreserved embrace of contemporary art in this region, in all its diversity and vigor."
40 for 40 will present works by some of the pioneers of the institution, including Brenda Belfield, Judith Forst, Joan Kelly, and Connie Slack. These artists held positions on GRACE's staff and board, and helped to develop the organization's overarching mission of engaging and educating the community in contemporary visual art. Other works on view reflect GRACE's more recent exhibition history, such as a luminous Mylar sculpture by Rebecca Kamen, a site-specific ceramic installation by Elizabeth Kendall, and cerebral wood-based sculptures by Foon Sham and Evan Reed. Together with works by the other noted contemporary artists featured in 40 for 40, these pieces reflect the broad-minded, progressive nature of GRACE's exhibitions, particularly since the institution relocated to its current site in Reston Town Center in 2006.
"We are thrilled to be able to highlight the rich and vibrant history of the Greater Reston Arts Center," notes Executive Director Damian Sinclair. "For over 40 years the work of this organization has been central to the cultural growth in our region and we look forward to being a leader of the artistic community in the next 40 years."
Most of the works in the exhibition are available for sale, and many of the artists are donating 50 percent of sale proceeds back to GRACE in recognition of the organization's anniversary and in support of its future.