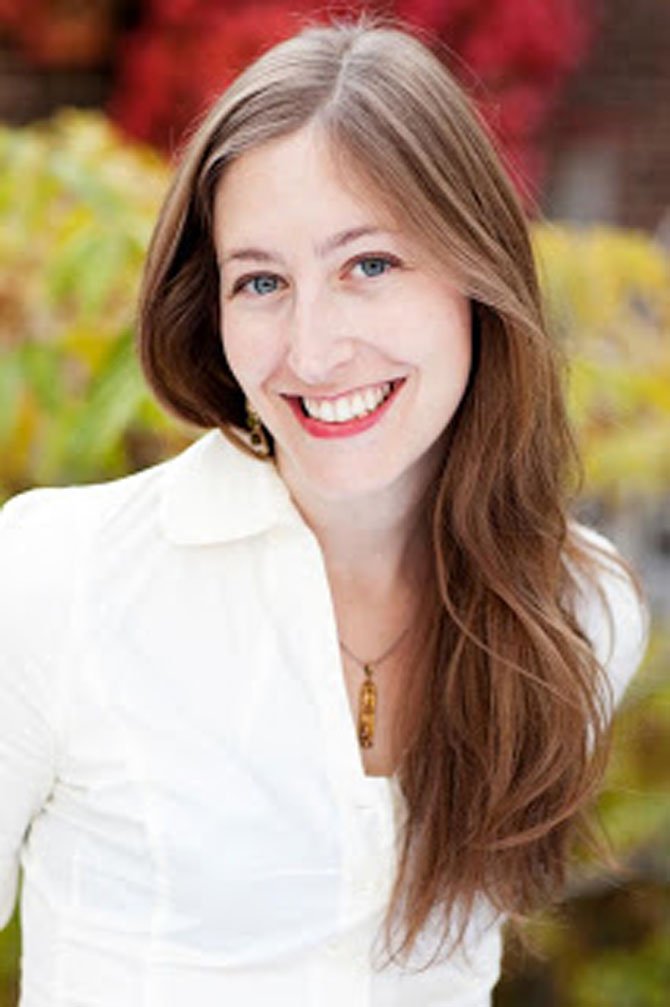 Potomac — On Oct. 28 at 7 p.m., the Potomac Public Library will host a talk with "The Year of the Gadfly" and "Inheriting the Holy Land" author Jennifer Miller.
As with many authors, Miller has utilized the world of social media to give her writing more exposure and to interact with her audience.
"Social media is really helpful in publicizing and expanding my reach. Anytime I write an article or blog post, I'm able to tweet it out and network with people I may have never met," she said. During a recent book tour, she met many people who knew her through her Twitter account.
Miller also uses social media to "build an audience" with other writers and others in the literary world.
She also started a Tumblr page called "People Wearing My Book" where she posted pictures of people at bookstores across New York posing behind the book cover of "The Year of the Gadfly" which has a young woman's silhouette with a plaid background.
For her first novel, "The Year of the Gadfly," she was inspired by her younger brother's experience of being an outsider and trying to stand up for his ideals in a very traditional and academically competitive all boys school.
"Being successful in this field is really about perseverance more than talent. You just have to stick with it," she said.
The greatest challenge she faced was the uncertainty. She said that "there is a lot of uncertainty in writing, especially for novels, because you write the entire novel before you know whether or not it will be published."
She spent 7 years writing, editing and marketing her first novel, "The Year of the Gadfly."
"You really have to be invested in a project. There were phases along the way when I would get feedback and wonder when or if I would be published," she said.
In addition, she advises first-time authors "not to be afraid to go back to a project and hack it up" because it is an opportunity to enhance their writing.
"Just remember that it's a marathon and not a race," she said.
Miller is currently working on a novel about a group of Vietnam veterans on a cross-country trip based on an article for the New York Times called "Rolling Thunder" about a group of bikers traveling to D.C. on Memorial Day.
For more information on Miller and her books, visit www.byjennifermiller.com and Facebook page: https://www.facebook.com/byJenniferMiller.
On Oct. 26, she will be hosting another book talk at the Bethesda Writing Center.
Miller is a native of Washington, D.C. and now lives in Brooklyn, N.Y. She has enjoyed a career as a journalist working for The New York Times and The Washington Post Magazine as well as other publications. Currently, she teaches writing at Columbia University.