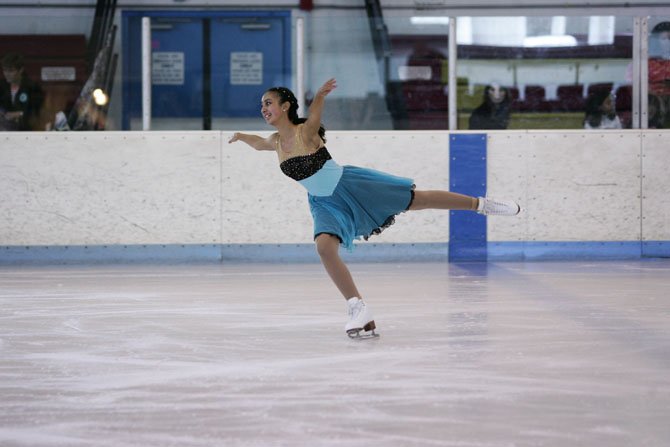 Clifton ninth-grader LaDan Nemati earned the silver medal at the Solo Ice Dance National Championships at the World Arena in Colorado Springs, Colo. last weekend. The 14-year-old Nemati bested most of the field of 25 skaters from across the country who qualified to compete at the bronze level with an elegant performance of the "Willow Waltz."
Nemati said her win hasn't sunk in yet. When she found out she'd won the silver medal friends had to scoop her up and carry her to the results postings—and she says she wouldn't even have been able to recount that had there not been photos of it. Nemati's path to Colorado required successful outings all spring and summer at United States Figure Skating Association (USFSA) ice dance competitions up and down the East Coast, earning a berth at the National Championships by achieving the number five spot at her dance level in the Eastern Section. She's balanced studies at Paul VI High School in Fairfax with intense skating practice all month.
Coming into Nationals, she said, Nemati didn't have high expectations about her final placement, because many skaters from across the country finished higher than in the qualifying season.
Once she made it to the final round, however, her perspective changed. In retrospect, the skater saw she had the skill and talent necessary to win. Getting to the podium, she said, was just a matter of believing in herself.
Nemati plans to apply her ice dance prowess next to synchronized skating, where she competes in the Intermediate line of Team Ashburn, with an eye to next year's National Championships in both disciplines.