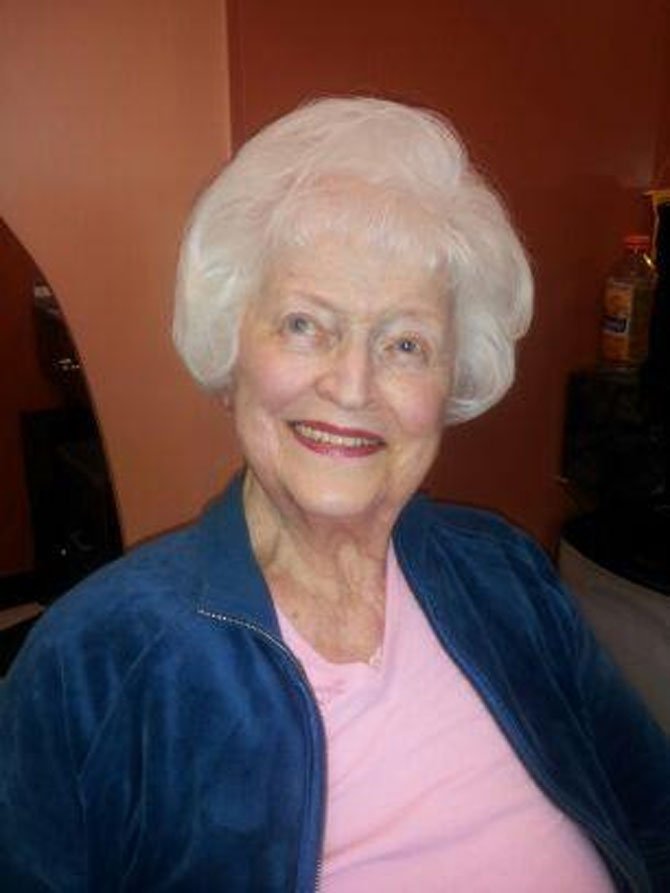 Arlington — On March 14, Eleanor Bune, an Arlington resident of 57 years, celebrated her 95th birthday and she still has what it takes. She enjoys engaging in interesting and relevant conversations about current events. "I have an interest and a curiosity about all that is going on in the world," Bune said.
She still catches the eyes of male admirers and just recently the manager of a store told her that if he wasn't married, he would ask her out on a date.
Her only child, Karen L. Bune, recollects another time when she and her mother were sitting in a restaurant booth and a young male, 37, kept looking at her mother. He got up, walked over to the table, and told Eleanor that if the restaurant had a dance floor, he would ask her to dance. "It's usually the mother that has to chaperone the daughter, so I thought, but with my mother, it appears that I have to be the chaperone," Karen Bune said.
Eleanor Bune, who was born in Waterbury, Conn. was married for 60 years when her husband, Harry, died in 2001. When asked what enabled her to have a longstanding happy and successful marriage, she replied, "My husband and I shared the same values. He had an easy going disposition and a great sense of humor. He had me laughing a lot," she said.
How does she feel about having reached the age of 95? "I've reached the mountain top, and I'm not ready to go over the cliff," she replied.