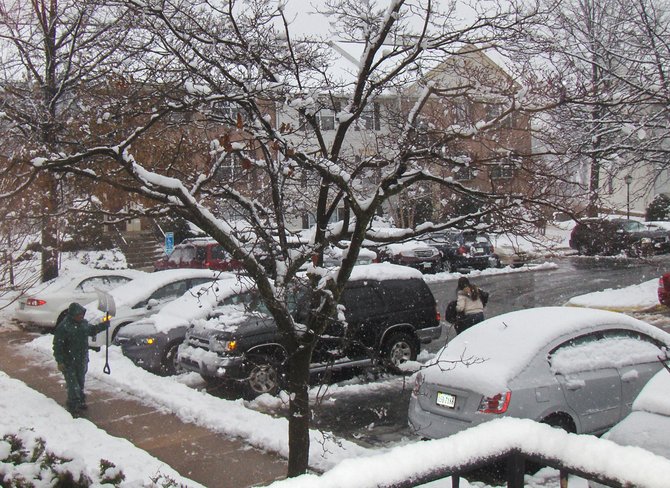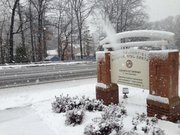 The National Weather Service Wednesday downgraded its Snowquester forecast from 8-10 inches to about 4-6 inches in the region.
At 3:18 p.m. Wednesday, March 6, the NWS predicted total snow accumulation of 3 to 5 inches in Fairfax County before the storm fizzles out later that night, and north winds with gusts up to 45 mph in some areas, making driving hazardous.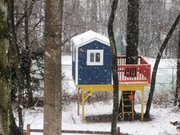 A winter storm advisory was still in effect until 3 a.m. Thursday.
The Town of Vienna canceled trash collection for those on the Wednesday route, instructing residents to hold their trash until Friday, March 8.
Fairfax County has canceled trash and recycling collection service as well, but will service Wednesday and Thursday customers on Thursday, as conditions permit.
All Fairfax County courts were closed Wednesday.
All Fairfax County Public Schools were closed Wednesday
For up-to-date information on Connector and Fastran, check the Connector website at www.fairfaxconnector.com for the current operating status.
For information about FASTRAN, call 703-222-9764, press 8; TTY 711, or online at www.fairfaxcounty.gov/ncs/fastran.htm.
Check the Dominion Virginia Power website to determine when power should be restored.
Those without power at home or work should call Dominion Virginia Power directly at 1-866-DOM-HELP to report their outages. This is to make sure the power company is aware of individual power outages, in addition to outages that affect blocks or entire neighborhoods.
The Virginia Department of Transportation (VDOT), responsible for plowing public roads in Fairfax County, announced roads will be plowed when there is a two inch accumulation, and clearing is done on a priority basis, with interstates and high volume roads cleared first.
For more information:
Just days after bracing for the financial impact of sequestration, the region prepared for its first named snowstorm Tuesday night, predicted to be the worst winter weather to hit the region since the massive snowstorm two years ago.
The National Weather Service is tracking the powerful winter storm, also known as an "Alberta Clipper," that originates in Canada and moves swiftly. Dubbed "Snowquester," the snow began falling around midnight Tuesday, blanketing the region with a mix of heavy, wet and sticky snow.
Although temperatures were near 50 degrees on Tuesday, airlines cancelled hundreds of flights at the major airports — Reagan National, Dulles International and Baltimore-Washington International.
With temperatures predicted to hover around the freezing mark, Snowquester's worst-case scenario was wet, heavy snow that causes tree limbs to crash down on power lines and creates hazardous driving conditions, with sleet and gusty winds.
Officials advise erring on the side of safety: trees and tree limbs could be down. Travel safely, avoid debris and any downed power lines and obey all traffic laws. Be sure to check on neighbors who may need assistance at this time.
Consider keeping all cell phones and computer/electronic devices fully charged while you still have electricity, in case of electricity outage.