Like most areas that have seen explosive growth in the past 30 years, Fairfax County's stock of affordable housing has dwindled as it's grown into one of the nation's wealthiest counties.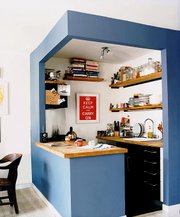 One of the obstacles to affordable housing in some cities are zoning regulations that ban what used to be the bottom end of the private housing market—rooming houses, the in-law apartment, student housing and studio apartments. While Fairfax County doesn't have a particular ban on these uses, land values are so high, that the construction of low to moderate housing was essentially pinched out.
Fairfax County Board of Supervisors Chairman Sharon Bulova said Tuesday, July 23, she is "hopeful" the board is ready to move forward on a plan to make housing more affordable throughout the county.
"Our board has been exploring the establishment of residential studio housing for about 10 years. I think it's a good way to provide more affordable housing options for county residents. By advertising this for public hearing, we will initiate the process for engaging the community in the discussion," Bulova said.
She added that the board could advertise for public hearings as early as its July 30 meeting.
"Let me just say, my feeling is we really need to move this forward," Bulova said.
Donna Pesto, the county's senior assistant to the zoning administrator, said the proposal would not change the building codes, and would apply to rental units only.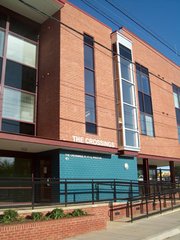 Under the proposal, Pesto said there could be no more than 75 residential studio units in a building and a minimum of 80 percent of units have to be affordable to low-income earners, those making about $45,000 per year or less. The maximum square footage for the units would be 500 square feet, plus a bathroom and kitchen.
"As parts of the county continue to urbanize, higher densities can be achieved, which makes the inclusion of more affordable housing more practical," Pesto said.
"We see the residential studio use to be in the same zoning category as independent living facilities and nursing homes, which are all carefully reviewed and require case-by-case approval by the board," Pesto said. "The standards are pretty stringent."
While many similar developments serve individuals at risk of homelessness, particularly those linked with supportive services, small efficiency apartments also provide an affordable housing option for seniors, students, recent graduates and single professionals, providing diversity and vibrancy to communities.
"There's a lot of buzz now about micro-units that are 300-500 square feet," Bulova said.
"Small apartments have become the hot housing product in U.S. cities, where many places are marketing them under the name 'micro-units,'" Pesto said.
She added that Virginia Supportive Housing (VSH), based in Charlottesville, has built studio apartments similar to what Fairfax County is considering.
Last year, VSH unveiled The Crossings in Charlottesville, hailed as a "game-changer" for homelessness and a regional solution to affordable housing. Opened in March 2012, the Crossings has 60 studio apartments with support services in a mixed-income community. Thirty units are designated for homeless clients and 30 units are available to individuals earning 50 percent or less of the area median income.
Each unit is approximately 360 square feet and contains a kitchenette with full refrigerator and range oven, full bathroom, and closet. The building has an extensive security system, secure bike storage, off-street parking, access to public transportation and is in close proximity to the central business district.
"This is exactly the type of affordable rental housing we are trying to make available in Fairfax County," Pesto said. "It is most definitely a kind of development that we would permit under the Residential Studio amendment. … That's one of their newer developments and I think it's a good looking building!"
For more information on Virginia Supportive Housing, go to Virginiasupportivehousing.org.