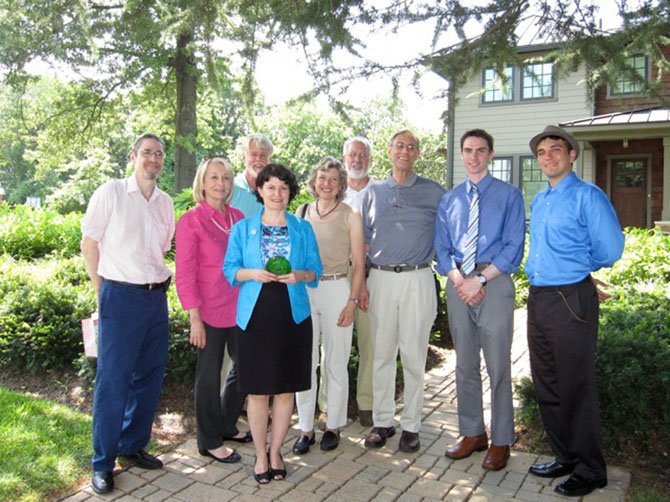 For the first time, the Virginia Chapter of the Sierra Club voted to recognize members of the General Assembly with awards lauding their work in the legislature. The chapter's Legislative Committee voted unanimously to honor State Sen. Barbara Favola (D-31) with the Energy Freedom Award to recognize her work on energy policy.
"I am delighted to have earned such recognition from the Virginia Chapter of the Sierra Club. My legislative success was possible because members of the Sierra Club worked to educate lawmakers on the public benefits associated with good environmental policies," Favola said.
The senator, who represents parts of Arlington, Fairfax and Loudoun Counties, passed a bill requiring electric utilities including Dominion Virginia Power to assess the effects of their pricing model on energy conservation, energy efficiency and equity. If utilities find that current price structures place an undue burden on small energy users, a different rate structure can be considered that will encourage a smaller carbon footprint.

"Senator Favola made a valiant effort to bring greater fairness into the Dominion rate structure. Currently residents who use less energy pay a higher rate overall than the people who use the most energy. In effect, the poor subsidize the rich, and the efficient subsidize the wasteful. This legislation will require a re-evaluation of the rate structure," said Susan Stillman, the legislative chair of the Virginia Chapter Sierra Club.