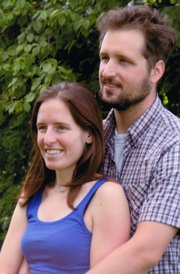 Theresa Marie Christian, daughter of Eliot and Marcia Christian of Reston, is engaged to James Hays-Wehle, son of Edward Hays and Sarah Wehle of Milton, Mass.
Theresa, a graduate of Thomas Jefferson High School for Science and Technology, received her Bachelor of Science degree at Massachusetts Institute of Technology and is currently pursuing her PhD in physics from the University of Colorado in Boulder.
James, a Milton Academy graduate, received his Bachelor of Science degree from Carnegie-Mellon University and was awarded his PhD in physics from Massachusetts Institute of Technology in June 2013.
An October wedding is planned in Boston. The new couple will reside in Boulder.