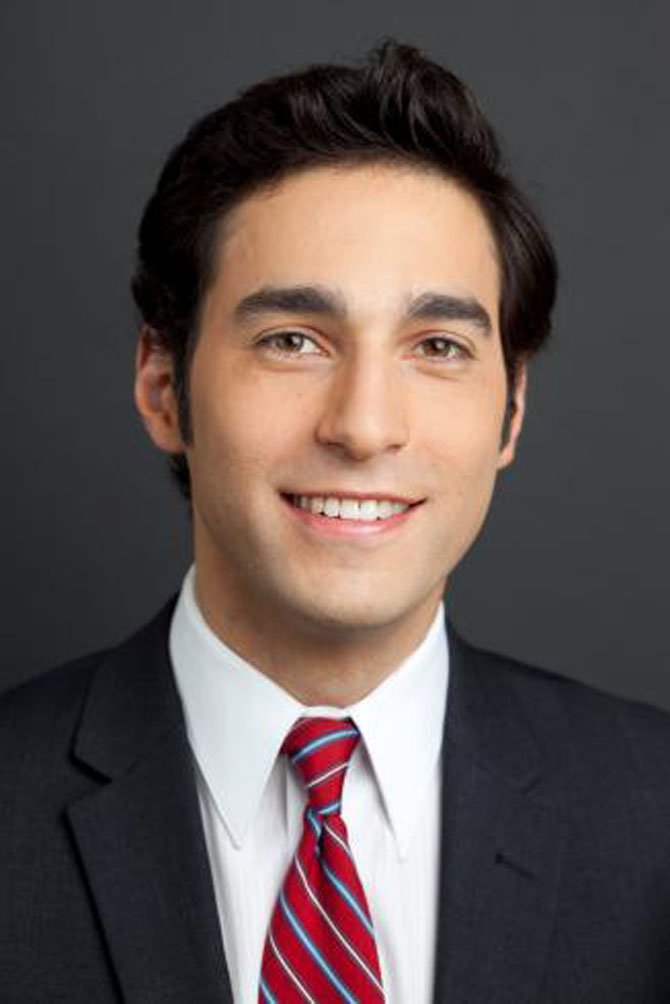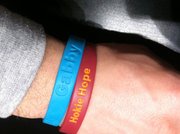 After my sister Reema was killed at Virginia Tech on April 16, 2007 our lives changed forever. I say "our lives" changed forever because gun violence doesn't just affect the direct family of the person killed, but an entire community. As I learned more and more about gun violence I found that on a daily basis, this ripple of pain and suffering is repeated 34 times in 34 communities around the country, that's a Virginia Tech massacre every day.
This all became even more apparent when I drove around the country on the Fix Gun Checks tour. The campaign promoted respect for the second amendment and fixing our background check system on gun purchases to prevent dangerous, prohibited purchasers, from acquiring them.
The campaign began shortly after the Tucson, Ariz. massacre where U.S. Rep. Gabby Giffords was shot along with many other innocent Americans. For months I campaigned across the country holding public events in small towns and big cities. When I made it to Tucson, Gabby was still recovering from her gunshot to the head, yet I had the opportunity to meet her sister and those affected by the shooting. Her sister gave me a bright blue bracelet that had inscribed on it, "Gabby," along with a peace sign and a heart. I've cherished it and worn it ever since along with my "Hokie Hope" bracelet as I've hoped and prayed for her recovery and for all those affected by gun violence.
IN EVERY STATE I traveled to, I met with families and survivors of gun violence, mayors, congressional members, law enforcement officials, doctors, gun owners and NRA members. From the rural countryside, to the suburbs, to the inner cities, I witnessed the same thing; gun violence affects people in every community and from all walks of life. The resounding plea from everyone I met along the way is that we must do more to prevent gun violence in our country while respecting our second amendment rights. This can and must be done in a comprehensive manner in order to have real results.
After the Newtown shooting, everything changed, and Americans could not bear the thought of inaction. We can see that push from citizens cause the president and Congress to finally act to prevent these tragedies from occurring.
I went to the White House last Tuesday to speak with the First Lady and other policy advisors and on Capitol Hill I spent much of the day meeting with congressional members. Everyone is now committed to working on the complex issue of gun violence prevention around our country while making sure our Constitutional rights are not infringed.
On Capitol Hill U.S. Rep. Jim Moran has been a very strong vocal leader in gun violence prevention and has worked closely with us over the years. He invited me to be his guest to the State of the Union. I was honored to attend along with many others who have experienced gun violence in their lives and even more so when President Obama acknowledged our presence.
The president spoke strongly about how the time for talk is over and the time for action, to vote on gun violence prevention measures, is now. He reiterated, "They deserve a vote!" when referring to those who have been murdered in the growing number of massacres, for the 34 Americans killed every day, for the families and communities affected, and for the survivors who live their lives with permanent injuries and trauma.
SHORTLY AFTER the State of the Union address, as I was leaving, I randomly got to meet one of those survivors, Gabby Giffords. She was being escorted by her husband, Capt. Mark Kelly. I had the feeling that one day we would cross paths. I introduced myself to her and though I don't believe she knew who I was, when I showed her the bracelet with her name on it her face changed expression to one of excitement and enthusiasm.
Although Gabby is still recovering and relearning how to speak, the words we exchanged were enough to give us more hope and energy, to continue on until we get that vote we all deserve, for our safety, for our children, and for our families and communities.