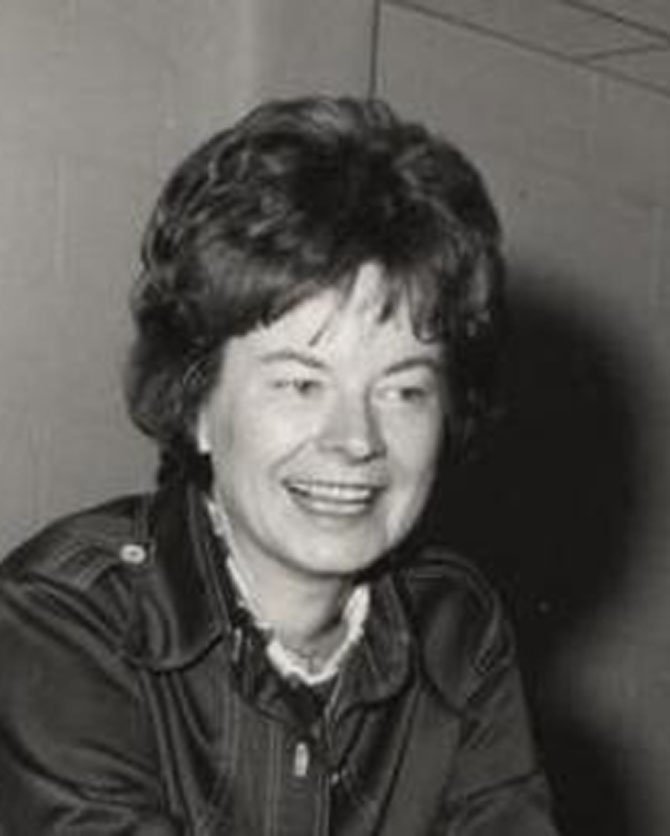 Alexandria — Mary Neale Garrett died Jan. 29, 2013 in Alexandria, Va.
She was born Sept. 10, 1928 in King William County, Va. to Clyde Neale Garrett and Mary Robinson Garrett. She attended King William County public schools, Longwood College (bachelor's degree – 1949) and William & Mary (master's degree – 1953).
She began her teaching career in Henrico and King William Counties, moving in 1954 to Alexandria, Va. where she taught French at George Washington High School. In 1956 she transferred to the new Francis C. Hammond High School where she taught French and later became department head for Foreign Languages and English as a Second Language. In 1971, she transferred to T. C. Williams High School where she became head of the Foreign Languages and ESL Department and later was appointed curriculum specialist for the school system's Foreign Language and ESL Departments, a position held until she retired in 1988.
In retirement, she became an active member of the Alexandria Retired Teachers Association and the Virginia Foreign Languages Retired Teachers Association. She was a life member of the National Society of Colonial Dames XVII Century. She continued her favorite pastimes of reading, gardening and entertaining.
Predeceased by her parents and sisters Natalie Garrett Mitchell and Lucille Garrett Kelly, she is survived by nieces and nephews Ann Mitchell Ransome, Scott Mitchell, Jack Mitchell, Dan Kelly, Clyde Kelly, Peggy Kelly Johnson and their children and grandchildren.
Graveside services were held Saturday, Feb. 2, 2013 at Jerusalem Christian Church Cemetery, 1902 Powhatan Trail, King William, VA 23086. Memorial contributions may be made to Jerusalem Christian Church.
More like this story