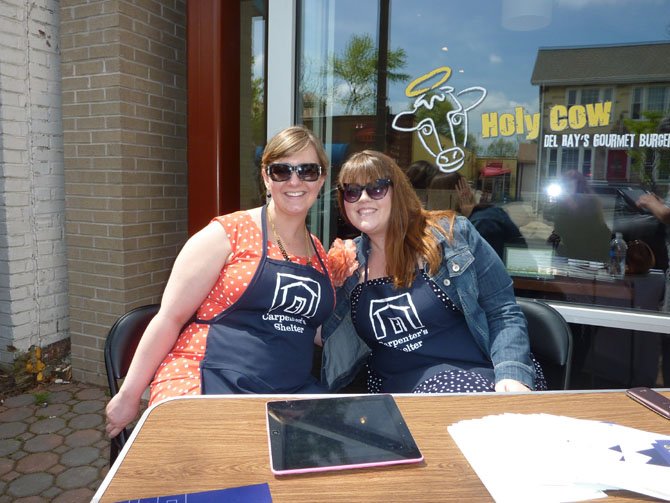 Photo Gallery
Spring2Action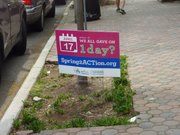 Click Photo for Flash
Alexandria — For the second year in a row, the afterschool program Casa Chirilagua was the top winner April 17 in Spring2Action, a 24-hour online giving day sponsored by ACT for Alexandria and ACTion Alexandria.
Dubbed Alexandria's Giving Day, Spring2Action raised nearly $660,000 for 97 local charities, led by Casa Chirilagua, which raised $51,433. In second place was the RunningBrooke Fund ($36,823), followed by the Alexandria Soccer Association ($32,112).
Now in its third year, 5,872 individual donors participated in Spring2Action, with ACT and 17 other nonprofits donating 5 percent of funds raised to The Boston Foundation's Marathon Day 2013 Fund to provide support for mental health, community convening and victim and first responder support services.
"Spring2ACTion proves once again that everyone can be a philanthropist," said ACT Executive Director John Porter. "Every donation counts from $10 to $10,000. These dollars are changing lives in our community."
Participating nonprofits were eligible to win up to $30,000 in additional grants and prizes, including up to $5,000 for the nonprofit with the most donors. Once again, Casa Chirilagua topped the leaderboard with 539 individual donors, followed by the Alexandria Soccer Association (407 donors) and Empowered Women International (399 donors).
In Del Ray, it was a fight to the finish as the Alexandria Police Foundation edged out The Animal Welfare League for a $500 bonus donated by "Mango" Mike Anderson and Bill Blackburn of Holy Cow and Pork Barrel BBQ restaurants.
"They won by two burgers," said Anderson, whose restaurants donated $.25 to the charity of the diner's choice for every burger or sandwich sold during Spring2 Action. "Those quarters add up and made a difference."
The event was presented by the Bruhn-Morris Foundation with the Mason Hirst Foundation providing $20,000 in matching grants to selected nonprofits.
The $659,591 raised this year is more than double the $319,000 raised in 2012 and six times the $104,000 raised in 2011.
"When we all pitch in and give together, we can do more," Porter said. "Everyone was a winner on April 17. It was a great day to be an Alexandrian."
For a complete list of winners and sponsors, visit www.Spring2ACTion.org.