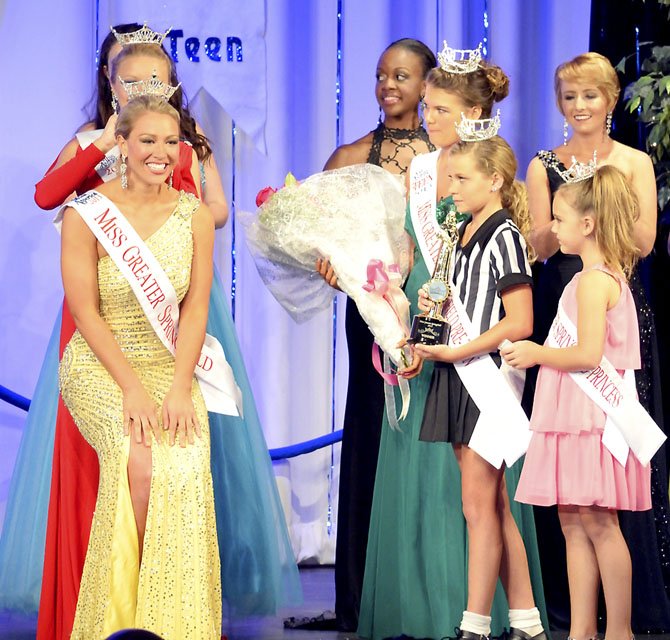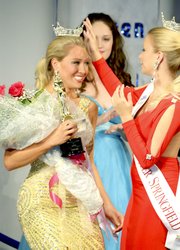 Glamour and grace were on full display at this year's 2013 Miss Greater Springfield beauty pageant, held Saturday, Sept. 22. A total of 13 contestants from across Virginia vied for a title to promote platforms of personal commitment to the community at large.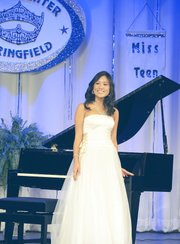 Contestants impressed judges with swimsuit and evening gown attire, a talent showcase and the all-important interview. In the end judges had to choose a candidate well-rounded in all four categories, and while every contestant was worthy of a title, the honor fell to 23-year-old Jennifer Gilbert of Fairfax.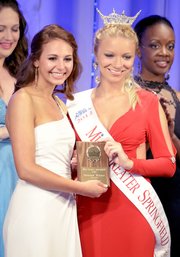 Gilbert plans to use her title as Miss Greater Springfield 2013 to promote a platform of educating women with disordered eating habits. According to Gilbert, nearly 75 percent of young women have a negative perception of food, a trend she hopes to change.
"This will certainly give me the opportunity get out to Springfield more often."
—Cassie Donegan, Miss Greater Springfield Outstanding Teen 2013 and Hampton Roads native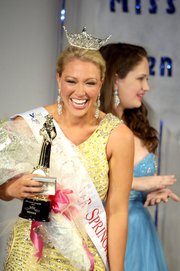 "I hope to go to community high schools, town hall forums, and work with women to address disordered eating habits," said Gilbert. "The best way to help is to have a title, and be a local role model."
Gilbert competed amongst many notable young women, each with a platform of promoting a service to the community. Self-esteem building activities, music, art and dance education, support for the United Service Organizations, and promotion of service animals for people with physical and mental disabilities were some of the featured categories.
Herndon resident Grace Hu won first runner up with a platform of support for homeless children. The issue is especially close to Hu as she personally experienced homelessness as a child.
"When I was homeless I remember going to Marlows to bask in AC," said Hu, a veteran of the pageant circuit despite being only 18 years old. "I'm so blessed, I'm one of the youngest contestants here. It's a fun experience for all the girls, they're all friendly and intelligent; usually you don't associate beauty with brains."
The spirit award was given to Sarah Johnson, who traveled six hours from her home in Woolwine to compete. Johnson brought with her a flare for elegance in the talent competition with her dance performance. "It's about having a positive presence," said Johnson, who attends Rutledge College. "Tonight I'm going to IHOP and officially pigging out."
In an emotional final address to the crowd, Miss Greater Springfield 2012 Catherine Blaire Borum emphasized the reality of beauty pageants, and the lifelong connections they form.
"The experience has nothing to do with Toddlers and Tiaras, some of my best friends were made here," said Borum, who plans to pursue her interests in speech and language pathology. "It's been an honor getting to meet all the people associated with the pageant, dreams do come true."
Pageant organizers were quick to note the high caliber of all the contestants, and how earning a title paves the way for future endeavors. Organizers are confident Miss Greater Springfield has a chance to win the Virginia state title this year, with the hope of making it to the national stage and on to become Miss USA.
"This is the best pageant yet, we think we can have a Miss Virginia," said Jerry Burks, executive director of the Miss Greater Springfield Scholarship Organization. "These girls are like my daughters, some day these women can become members of Congress or go on to become president."