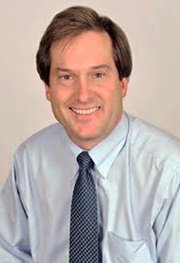 Hope Connections for Cancer Support, the local nonprofit whose mission is to help people with cancer and their loved ones deal with the emotional and physical impact of the disease, has named three new members to its Medical Advisory Board (MAB). The 16-member MAB is made up of oncologists and other medical professionals from local hospitals and private practices who refer patients to Hope Connections and help to identify the best possible speakers for Hope Connections educational workshops.
The three new members of the board are:
*Dr. John Deeken of McLean, a medical oncologist and cancer researcher for head and neck cancer, pharmacogenetics and cancer stem cells, who heads up the new Georgetown Oncology program at Montgomery General Hospital. He is also the director of the Lombardi Comprehensive Cancer Center's Head and Neck Medical Oncology Clinic and an attending physician in its Developmental Therapeutics Clinic.
*Dr. Inger Rosner of Bethesda, Md., a urologic oncologist at Walter Reed Army Medical Center and an assistant professor of surgery at the Uniformed Services University of the Health Sciences in Bethesda, Md. She specializes in robotic surgery, is the chair of the Cancer Care Committee and her research interests include imaging and minimally invasive prostate cancer treatments.
*Dr. Andrea Apolo of Bethesda, Md. works in the Medical Oncology Branch of the National Cancer Institute as an assistant clinical investigator. She is board-certified to practice both internal medicine and medicinal oncology, and is a participating member of the American Society for Clinical Oncology.
Both Drs. Rosner and Apolo first approached Hope Connections in 2010 about starting a program for their bladder cancer patients. It was the doctors' identification of an anonymous donor that facilitated the start of a monthly support group and quarterly education classes for people affected by bladder cancer. Hope Connections program is one of only seven on-going, professionally facilitated bladder cancer support groups in the entire country.
Hope Connections for Cancer Support, a 501(c)(3) non-profit organization, opened in March 2007 and has since had more than 30,000 visits from people affected by cancer to participate in support groups, educational workshops, mind/body classes and community programs. All programs are provided free of charge due to the support of many individuals, corporate sponsors and foundations. For more information go to www.hopeconnectionsforcancer.org.