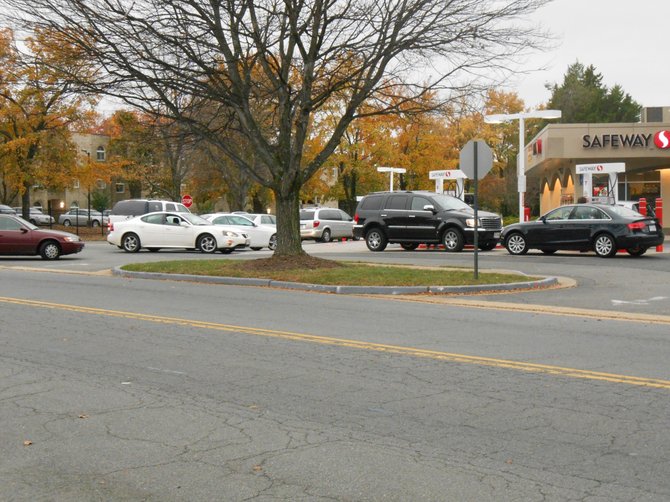 Photo Gallery
Hurricane Sandy Preparation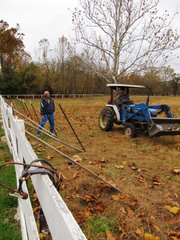 Click Photo for Flash
Dominion Prepares for Hurricane Sandy
With Hurricane Sandy approaching, Dominion Virginia Power is preparing to respond quickly, as conditions merit. The company has requested additional crews from other states to supplement its restoration workforce. The company reminds its customers to call toll free 1-866-DOM-HELP (1-866-366-4357) in the event of outages or downed lines. Customers may also report an outage through the company's mobile website at http://www.dom.com">www.dom.com by typing in the phone number or account number on record with the company and the last four digits of their Social Security number, PIN or federal tax ID number.
During the storm, if electricity is interrupted: call Dominion's toll-free service number at 1-866-DOM-HELP (1-866-366-4357) or go to http://www.dom.com">www.dom.com. The automated reporting system provides fastest access. Please have your account number or the phone number that is listed on your account ready so you can move through the automated system to report your outage or receive an update.
Fairfax County — As Hurricane Sandy barreled down the East Coast on Sunday, it's beginning to look like the weather – not politics – will deliver the biggest October surprise this year.
On Sunday, Oct. 28, Fairfax County declared a state of emergency in advance of Sandy's arrival, a "rare hybrid storm" expected to make andfall sometime Monday along the central New Jersey coast.
The massive storm is forecast to rip into the Atlantic coast from the Del-Mar-Va peninsula to New England, slamming Fairfax County with tropical-force winds, heavy rainfall of 5-10 inches and localized flooding on area streets, low-lying areas, creeks and streams.
The National Weather Service has issued a high wind watch through Tuesday evening, with the strongest winds likely to occur between daybreak Monday and Tuesday. The area is expecting sustained winds of 35-45 mph with gusts up to 60 mph late Sunday night through Tuesday.
Fairfax County Public Schools announced early Sunday afternoon that all FCPS schools will be closed Monday and Tuesday because of the threat of flooding and high winds.
"This dangerous storm will affect us countywide with flooding, power outages, traffic issues, downed trees, and damaged buildings," said Supervisor John Cook (R-Braddock). Cook urged local residents not to take the predicted flooding and hurricane force winds lightly.
The Fairfax County Emergency Information Hotline has been activated and is available for residents to call for information about the storm. The number is 571-350-1300. In the case of an emergency you should still call 9-1-1, county officials. Additionally, many government offices and services have been cancelled for Monday.
"Our region can expect significant tree damage from the high winds. Residents, businesses and visitors should plan for widespread power outages as a result," said State Sen. Chap Petersen (D-34) Sunday evening. "That means securing sufficient food, water, batteries, and other essentials."
Many residents took that advice.
In neighborhoods throughout the county, homeowners began preparing for Sandy's arrival Saturday by stocking up on food, water, flashlights and blankets. Lines were long at many area grocery stores, ATM machines, and hardware and home improvement stores. Home Depot in Reston was cleaned out of flashlights and batteries by mid-afternoon on Sunday.
Andrea Choi of Fairfax spent Sunday afternoon bringing all her patio furniture indoors and taking down the Halloween decorations she and her two daughters had put up a few weeks ago. "Maybe by Wednesday, it will be safe to put out the Halloween decorations again. The girls were disappointed, but they were very happy to hear school was closed," Choi said.
"Right now, we are baking, vacuuming, washing laundry, and cleaning gutters," said Vienna resident Marjorie Veiga. "Basically, (we are) trying to do work tasks prior to the possibility of losing power for a few days."
Steven Rosini of Fairfax was preparing for widespread power outages by taking out his portable generator on Sunday. "We're taking the storm seriously," Rosini said. "The temperatures are supposed to drop this evening."
Hurricane Sandy may well turn out to be an October surprise for voters and candidates too.
On Sunday, both President Obama and Republican challenger Mitt Romney canceled scheduled appearances in Virginia, and the scrambling in the last week of the presidential race raised concerns about absentee and early voting. Maryland canceled early voting Monday, per Gov. Martin O'Malley's order Sunday.
Faced with power outages that could last several days, the Virginia State Board of Elections is planning for extended early voting hours. On Sunday, Fairfax County officials announced that absentee voting was cancelled for Monday, Oct. 29.
"Given the expected weather, the county wanted to ensure safety first for voters as well as county employees," said Cameron Quinn, the County's chief election official. "A decision regarding Tuesday will be made Tuesday morning when the effects of the hurricane are clearer."
Announced Closings
Many governmental offices and services have been cancelled Monday, Oct. 29. This includes:
Federal Offices in the Washington D.C. area are closed to the public on Monday, Oct. 29.
Fairfax County Government Offices - Closed Monday, October 29. Emergency service personnel will report as scheduled.
The Fairfax County Circuit Court, General District Court and Juvenile and Domestic Relations District Court - Closed Monday, Oct. 29.
Fairfax County Public Schools - Closed Monday, Oct. 29, and Tuesday, Oct. 30. All Fairfax County Public Schools offices will be closed on Monday as well. School Age Child Care (SACC) centers are closed.
Absentee Voting - Cancelled Monday, Oct. 29
Park Authority Facilities including Rec Centers - Closed Monday, Oct. 29.
Neighborhood and Community Services - Community, Teen and Senior Centers - Closed Monday, Oct. 29.
Libraries - Closed Monday, Oct. 29
The Metrorail system will be closed on Monday. No decision has yet been made on when Metrorail service will be restored after Monday.
All Metrobus service was suspended at the end of the service day on Sunday and will remain suspended until further notice.
All MetroAccess service has been cancelled on Monday. The MetroAccess reservations center will also be closed on Monday.
Fairfax Connector bus service - Cancelled Monday, Oct. 29.
Fastran will only transport critical medical care appointments on Monday, Oct. 29.
Virginia Railway Express (VRE) - Not operating Monday, Oct. 29.