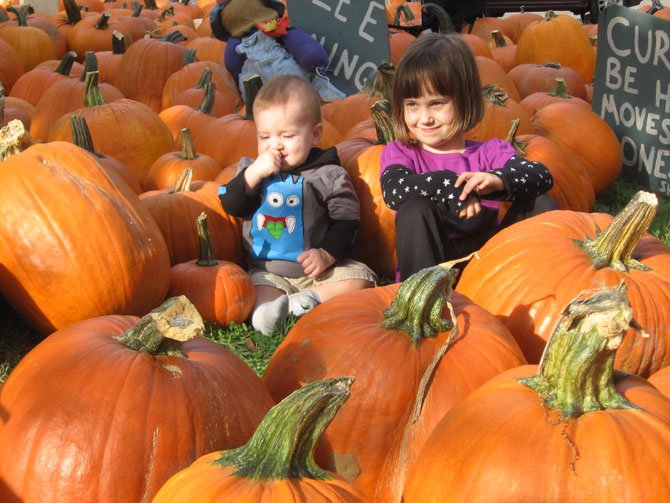 Mount Vernon — Saint Luke's Episcopal Church on Ft. Hunt Road kicked off its fall Pumpkin Patch fundraiser — now in its 8th year — on Saturday, Oct. 6.
Pumpkins are purchased from an Indian reservation in New Mexico and shipped across the country. The Pumpkin Patch will be open to the public for pumpkin sales until Halloween unless it runs out of pumpkins. Families are encouraged to come and have their pictures taken with the scarecrows.
Money raised from the Pumpkin Patch will be used to benefit the church members' youth pilgrimage, mission, and Shrine Mont retreat as well as outreach efforts. Ten percent will be donated to non-profit service organizations such as United Community Ministries, Rising Hope, and other organizations that serve individuals and families in need in the local area.
Saint Luke's will also hold a Pumpkin Fest on Sunday, Oct. 21 beginning at 11:30 a.m. Visitors will be able to purchase grilled bratwurst, hot dogs, the church's own Pilgrim's Progresso Bean Soup, potato salad and pumpkin cake. The festival will also provide German music.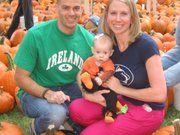 For more information and questions contact: Cathy McPeek, Pumpkin Chair: mcpeek@cox.net or St. Luke.s Episcopal Church.
Patch Hours
Mondays: 11:30 a.m.-7 p.m.
Tuesdays through Fridays: 11:30 a.m.-12:30 p,m,; 3-7 p.m.
Saturdays: 10 a.m.-7 p.m.
Sundays: 11:30 a.m.-7 p.m.