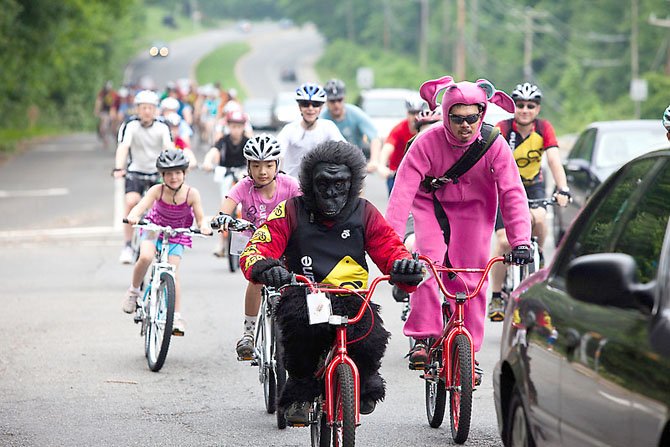 Get ready to toss out the candy corn and grab the candy canes. Black Friday—the hottest holiday shopping day of the year—is right around the corner. What's one of the biggest trends this year? Shopping locally. Below is a list of local "mom and pop" niche stores that make vital contributions to the local economy, generate jobs and offer unique products and stellar personal service. Unlike many big national chains, they know their products, and are able to accommodate special requests. When you call, you are more likely to get a real, live person to help you. Who could ask for a better holiday gift?
Judy Ryan of Fairfax—Urban Attitude in a Suburban Setting
Known for excellent customer service and unique selections, the owners search all over New York, and attend all the markets, to bring you the latest fashion and gifts for the home. Judy Ryan's specialists will help you plan your wardrobe, put together an outfit for a special occasion, add an instant update or accessory, or outfit you completely. Their eclectic collection offers the perfect hostess gift, seasonal decorations, and great accessories—even a Baby to Toddler section featuring Zutano and Kidorable. From candles to children's, shirts to shoes and jewelry to jackets and jeans, Judy Ryan has it. On Saturday, Dec. 1, the store will open at 8 a.m. for its annual holiday breakfast, featuring champagne and savings.
9565 Braddock Road
Fairfax, 703-425-1855
The Picket Fence—A Gift for Everyone
The Picket Fence is a family-run boutique that turned four in September. Owner Billie Thomas and her staff select a variety of rare and unique home accessories and gifts for every occasion, and every age, including babies. Services include gift-wrapping. "We love shopping for the holidays," said owner Billie Thomas. "Right now, we have four trees up, so it's a festive atmosphere." "The past four years have flown by," Thomas said. "We've learned a lot, made some great new friends and had so much fun bringing unique gifts and home decor items to Burke."
6025D Burke Centre Parkway
Burke, VA 22015

703-250-2671
www.shopthepicketfence.blogspot.com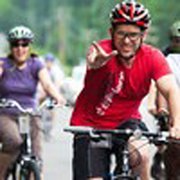 Ann's Boutique—Making Wedding Dreams Come True
Ann's Boutique is an award-winning, family-owned bridal boutique specializing in medium to high-end bridal gowns, bridesmaid gowns, mother gowns, prom dresses, special occasion and evening gowns. Ann Ahad, founder and owner of Ann's Boutique, has been a master seamstress and dress maker for the past 35 years. Prior to opening Ann's Boutique, she was the Alterations Manager at Nordstrom for 12 years.
She takes pride in her work and that shows through the quality and service you will receive at Ann's Boutique. "My goal at Ann's Boutique is to make wedding dreams a reality," Ahad said.
5709 Burke Center Parkway
Burke, 703-250-3100
Five Star Jewelers—A Shining Star
Five Star Jewelers, a family-owned business in Burke since 1987, specializes in certified diamonds, as well as offering a wide range of jewelry collections, including several bridal lines, color stones and pearls set in gold or platinum. Owner Toby Fitzkee, a master goldsmith, works in all metals, including heat-sensitive items using laser welding. They also provide first-rate customer service, including custom design; special orders; jewelry repair of any type; and complimentary gift wrapping with an individual gift box.
5764 Burke Center Parkway, Suite V
Burke, 703-239-1300
The Golden Goose—Celebrate the Christmas Spirit Every Day
In the setting of an 1860 building located in Historic Old Town Occoquan, The Golden Goose prides itself on display, service, knowledge, and ambiance of the spirit shared by Christmas enthusiasts.
For more than 35 years, The Golden Goose has searched for the best expressions of Christmas and other holidays. Shop for more than 40 theme trees and other items from top-name brands such as Dept 56, Jim Shore, Byers' Choice Carolers, Baldwin, Nutcrackers, Smokers, Kurt Adler, Old World, Margaret Furlong, Lennox and many more.

302 Mill Street
Occoquan, 703-494-4964
The Bike Lane—Something for Every Cyclist's Holiday Wish List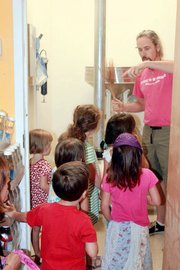 Who doesn't want a new bike for Christmas? As an independent bike shop, The Bike Lane specializes in personalized service, and offers advice and classes for every type of cyclist. The Bike Lane also sponsors community rides, bike safety rodeos, bike maintenance classes, and they sponsor more than 50 races and charity rides a year.
Anne Mader and husband Todd, both avid cyclists who grew up in the area, opened the shop in Burke after getting married in 2001. The couple welcomed their first child, Cameron, ten months later, and he spent his first two years learning to crawl and crawl in the bike store. "Our customers feel connected to our shop and our family. It was difficult to leave our original location, there is so much history in this little shop. Our family has grown here along with the business," Mader said.
After establishing a second shop in Reston Town Center four years ago, the couple said they decided to focus on ways to better serve their expanding customer base. In the past decade, Mader said she has seen bike popularity explode, as more people are using their bikes for a variety of reasons—grocery shopping, commuter transportation, serious weekend warriors. There are also types of bikes on the market, and more accessories for every type of rider.
"Everyone wants their bike to be personal to them, and we're seeing more people who like playful color schemes. It's our job to match the person and the bike," she said. "When person comes into our shop, they want to feel like they did the first time they rode a bike a child; they want to feel that joy and excitement. We feel like we're bringing them full circle, and that's the fun for us," Mader said.
8416 Old Keene Mill Road
Springfield, 703-440-8701
Reston Town Center
11943 Democracy Drive
Reston, 703-689-2671
Great Harvest Bread Company—"Going with the Grain"
At the Great Harvest Bread Company, in Lorton and Burke, customers find more than just whole-grain bread in a variety of flavors. Co-owners Jeffrey Connelly and Jeanette Moler educate customers about the benefits of wholesome bread with tours of their bakery, classes, recipes, and more. "We have a 140-quart mixer in the bakery," said Connolly. "Jeanette can actually fit in there, and kids love to see it on our tours." At their café—where they sell soups, sandwiches and lattes - they know their regular customers by name. "We like to know our customers, and we want our customers to know that it's people baking the bread, not machines," Connolly said.

Last year, the owners were nominated for Outstanding Corporate Citizen for donating one ton of bread in 11 months. "We sell our bread fresh every day." What doesn't sell on the third day, Connolly said, they donate to local nonprofits where the bread and other bakery items stay fresh for up to a week. They donate regularly to the Lorton Community Action Center and the National Capital Area Food bank. The holidays are an especially busy time, as Great Harvest prepares loaves both sweet and savory, gingerbread lattes, apple scrapple and other holiday treats.
9000 Lorton Station Boulevard
Lorton, 703-372-2339