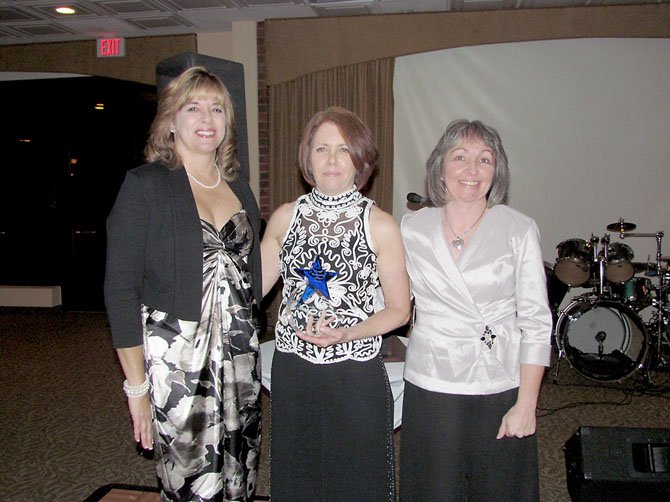 Longtime Lorton resident and Fairfax County school teacher, Barbara Rizer, was recognized by the Lorton Community Action Center (LCAC) for her dedication to helping individuals and families in southeast Fairfax County through her volunteer efforts with LCAC. On March 10 at LCAC's annual fundraising gala, the LCAC Board of Directors presented Rizer with the organization's inaugural Founder's Award for her commitment and passion for fulfilling LCAC's mission of enhancing the quality of life in the community through individual and family services, community programs, and partnerships with other organizations.
For over seventeen years, Rizer has worked as an LCAC volunteer to ensure that people have access to basic needs such as food, emergency financial assistance for rent or utilities and clothes, as well as championed the need for tutoring and after-school programs for local children.
She has been involved in a myriad of roles with the organization over the years. She played an instrumental role in moving Lorton's Attic, LCAC's thrift store, to a more visible location on Route 1 and has worked hard to make the store a success. Rizer served on the Board of Directors, including six years as Treasurer, and it was during this time that she advocated and convinced the Board of Directors that the organization should pursue outside grant funding. Rizer worked on numerous fundraising galas and grew the event into a fun and festive evening with live music and dancing. Given Rizer's work as a teacher it is not surprising that she also launched LCAC's tutoring program. She advocates for LCAC's mission in all aspects of her life, including her work as a math teacher at South County Secondary School.
To find out more about LCAC, visit their website at www.lortonaction.org or call 703-339-5161.