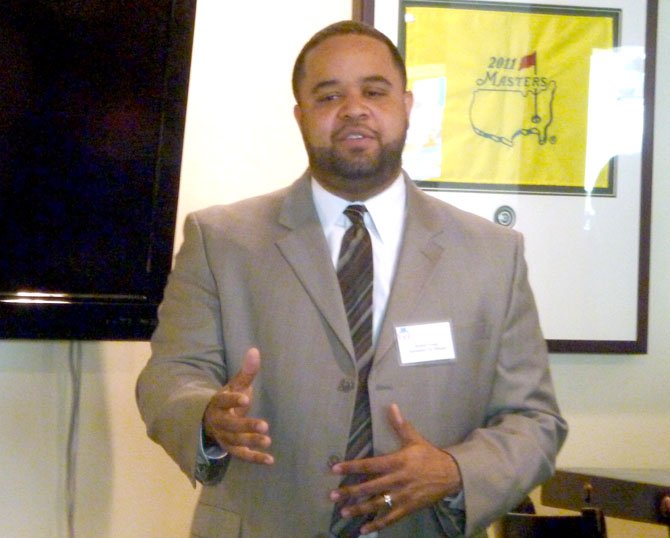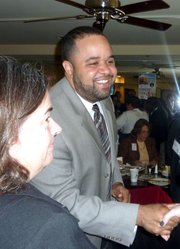 Alexandria — City Manager and now West End resident Rashad Young was the featured guest at the West End Business Association's monthly Business Over Breakfast meeting March 7 at the Washington Suites Hotel.
"From Day One it's been fast and furious for me trying to learn the community and issues," Young said to the more than 50 people who attended the event. "Most of my time has been spent putting together a budget but I can report that we are in the early stages of conversation regarding the redevelopment of Landmark Mall."
Young answered several questions from the crowd, which focused on issues most affecting the West End of the city, including Landmark Mall, the Beauregard Small Area Plan and the Interstate 395 HOV lanes.
Attendee Linda Vitello inadvertently drew laughs from the crowd when she raised the issue of the Streetcar Coalition.
"It began with a group of citizens," said Vitello, who explained how the coalition began. "There's always a group of citizens."