When the school bell rings at the end of the day at William Halley Elementary School in Lorton this year, more than 350 students will be going to a new after-school program instead of going home.
"Research documents that high-quality after-school programs have an important positive impact on the lives of children, and intervention at the elementary level is crucial," said Linda Patterson, executive director of the Lorton Community Action Center (LCAC).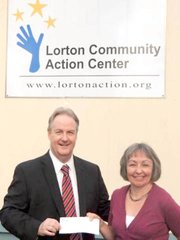 "However, for many low-income families in the greater Lorton area, the lack of transportation and limited funds translate into no, or extremely limited, access to after-school or enrichment programs."
In an effort to address that need, LCAC is partnering with William Halley Elementary School to offer a free after-school program two afternoons per week at the school, which is providing the space at no charge.
Patterson said the program is designed to serve more than 350 children in 4th through 6th grade, along with their younger siblings who are most at-risk in their classroom performance. Halley Elementary has an enrollment of about 750 students, and 30 percent are participants in the free and reduced lunch program.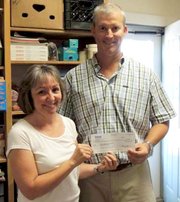 AFTER-SCHOOL PROGRAMS are often seen as an effective way to keep children safe and supervised as more parents continue to work outside the home. Education experts also believe that the after-school hours are an opportunity to further engage students in academic, social and physical activities. As former U.S. Secretary of Education Richard W. Riley noted, "Children's minds don't close down at 3 p.m."
"I can't tell you how thrilled I am with this program," said Patterson. "For families who are already stretched to the limit, perhaps working two jobs, this takes barriers like transportation and cost out of the equation and provides safe, quality after-school programs."
Part of each afternoon will include homework help and a snack. Children will have the opportunity to register for specific enrichment activities and clubs, including engineering, environmental club (the Green Team), math, peer mediation, physical fitness and hobbies and games, such as chess, photography, knitting, etc.
Patterson said a bi-monthly community service component will provide students the opportunity to interact with people from local public resources, including librarians, police officers, firefighters and EMTs, as well as other professionals and local businesses. The after-school program will be staffed with highly qualified teachers and counselors who have substantial experience in youth development and are employed at Halley Elementary.
"The program at Halley is a great opportunity for the school to provide after-school enrichment for kids who couldn't otherwise participate," Patterson said. "It provides options for kids who want ballet or who get jazzed the Green Team or photography. Everyone benefits from after-school enrichment programs."
Several studies have found that after-school programs do have positive effects on children's academic performance as well as on other factors. The U.S. Department of Education conducted a study on after-school programs across the country in 2008 and found student-achievement gains in several districts across the country.
THE INCREASE in after-school options seems to be just what parents want. In a 2009 Mott Foundation survey, 92 percent of parents thought "there should be some type of organized activity or place for children and teens to go after school every day," and 86 percent said after-school programs were a "necessity." Principals of public schools that offer after-school programs also value their after-school options for students. More than 75 percent of principals think that it is "extremely important" for schools to maintain their extended-day programs, according to the National Association of Elementary School Principals.
Patterson said she has been meeting with principals at various schools in Lorton to launch similar programs. "When I talk with principals, they want the programs to be contextual to the school. We can't create a one-size-fits-all program," Patterson said, adding that LCAC is hoping to expand the program to at least one more local elementary school for Spring 2013.
But she added that funding is key.
The partnership with Halley is funded by donations from various individuals, community groups and corporations, including the Dominion Foundation, Vulcan Materials, Davis Industries, the Moose Family Center and the William Halley PTO. Anyone interested in supporting the program should contact Linda Patterson or Andrea Cochrane Tracey at 703-339-5161.
For additional information about LCAC, please call 703-339-5161 or visitwww.lortonaction.org.