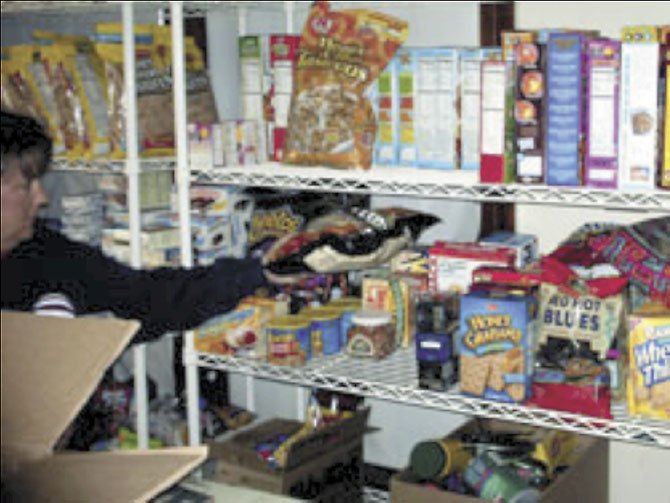 Although summer is not quite over, the Lorton Community Action Center (LCAC) has already begun planning for the upcoming school year. With the ambition of serving 400 children this year, the LCAC is hosting a "Tools for School" drive, which aims to gather school supplies for underprivileged children in the Lorton area. By working with local school administrators and teachers, the LCAC has managed to gather a complete list for what children in the Lorton area need to be prepared in such a competitive educational environment. While it's often hard to find time to donate, the smallest contribution can make the largest difference. Community members can help by collecting and donating school supplies, volunteering at the donation drop-off (volunteers are needed to assist with sorting supplies, packing backpacks, etc.) or even making a financial contribution.
"Volunteering to assist with the Back-To-School drive is a great hands-on experience to learn more about what the LCAC does, what people in our community need and to know that you are making a difference," said Andrea Cochrane Tracey, the development director of the LCAC.
"[The] LCAC is constantly exploring and considering how we can serve our neighbors in need more effectively."
Due to the organization's intense involvement in the surrounding community, the LCAC was recognized as "One of the Best" by the Catalogue for Philanthropy: Greater Washington (2012-2013).
"Charities were selected for excellence, cost-effectiveness and impact," said Barbara Harman, president of the catalogue for philanthropy.
"These are certainly among the best community-based nonprofits in the Washington region."
Despite such a high achievement, the LCAC is constantly striving to improve and adapt to the needs of the surrounding community. Due to a recent technology grant from the Philip Graham Foundation, "LCAC has been able to make overdue improvements to our client services database, and the computer and phone systems," Tracey said, "all vital to improving upon our ability to serve our clients and organize volunteers and activities."
To learn more about the "Tools for School" drive or the LCAC in general, visit www.lortonaction.org.
"The more individuals and/or organizations who are willing to be 'ambassadors' for the needs of our local residents, the greater impact we can all make," said Tracey.