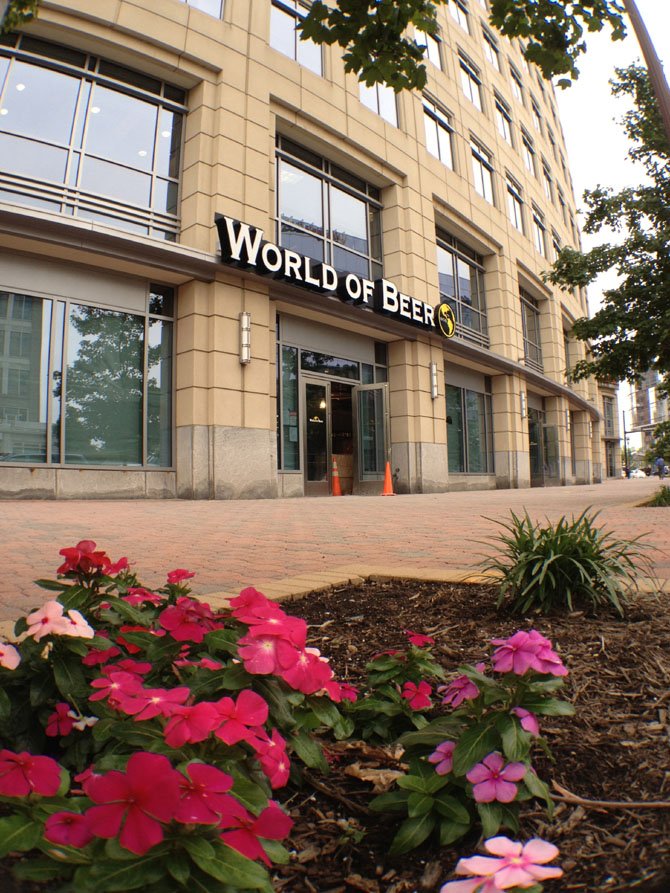 Arlington — Fans of craft beer can grab a pint and enjoy a truly global selection of brew at World of Beer, ready to serve on Aug. 6. The Ballston location is the first branch to open in Virginia, and owners are enthusiastic about the location.
"I thought what better place for World of Beer to come than Ballston, it could use something like this," said Evan Matz, franchise owner of World of Beer.

World of Beer lives up to its name, and plans to carry 500 different brews from across the globe. Macro-lagers need not apply, however, as the company only stocks beer from microbreweries.
"You won't find Miller Lite or Budweiser, we encourage people to try different beer," said Sarah Miller, general manager at the World of Beer. "Our staff goes through beer training, so they can offer suggestions."
There are no shortages of bars in Arlington, but owners maintain the market for craft beer is vibrant and has not been met in Arlington. As a hub for young professionals, Arlington is well suited for the World of Beer target clientele in the 21- to 40-year-old demographic. Happy hour specials offer discounts for military and government workers, as well as students and teachers.
World of Beer also offers high-end fare, featuring bratwurst, pretzels and salsas as a staple on the menu. The bar has also partnered with several local restaurants, and patrons can order food directly to their table.
Live music throughout the week includes local artists, and multiple TVs make for added entertainment. One of the most promising features of the bar is outdoor patio seating, which can fit 112 people. World of Beer encourages customers to own their drinking experience, and suggestions for new beer are always welcome.
"People will say 'I've tried this beer in this country,' and we will order a test case. There are not that many beers we say no to," said Matz. "People look for a place that is inviting, a second home almost. The way the bar is set up it's a place people can always come to and try something new."