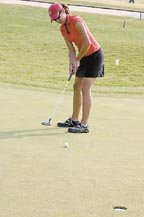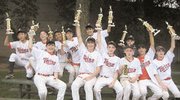 <b>Swim Results</b>
Here's a recap of contributed reports on what happened around the area during week two of the NVSL season.
In Division 5 action, <b>Cardinal Hill</b> defeated Virginia Run, 212-190. In the 13-14 age group, the boys' medley relay of Grayson Smith, Andrew Russiello, Scott Carpenter and Alex Pennington broke a team record with a time of 57.07 seconds. Double winners for Cardinal Run included Russiello, Carpenter, Pennington, Ali Queen, Matt Russiello, Ellie Westfall, and Claire Kehoe.
The <b>Vienna Aquatic Club</b> swam past Little Rocky Run in NVSL Division 1 action Saturday by a score of 233-169. Double winners for VAC were Robbie Parker, Ryan Levay, Morgan Rushforth, Jeanne Ernest, Maxine Daniels and Phillip Sullivan. VAC showed its depth in the meet, winning 10 out of 12 relays.
In Dominion Country Club Swim League action, <b>Westwood Country Club</b> pulled out a thrilling come from behind victory over previously undefeated Riverbend Country Club, 259-257. Riverbend took what appeared to be an insurmountable lead by winning the first five relays, but Westwood came roaring back, winning six of the last seven relays. It all came down to the final event when Westwood's Stephanie Brendsel, 10; Monica Brendsel 12; Erin Callahan, 13; and Kayla O'Malley, 18, teamed to win the Mixed Age Girls Relay.
To have your team's results published in print or online, contact sports editor Mark Giannotto at mgiannotto@connectionnewspapers.com.
<b>Oakton Golfer Wins Title</b>
Oakton golfer Lauren Greenlief won the 2009 Virginia Women's Stroke Play Championship on June 18. Greenlief, a rising sophomore at University of Virginia, shot 72-68-70—210 to take the title by two strokes over her former high school teammate, Amanda Steinhagen of Oak Hill. The Virginia State Golf Association conducted the tournament, which is open to women in both Virginia and West Virginia, at Meadowbrook Country Club in Richmond.
Throughout the final round, Greenlief played aggressively. "I just wanted to attack all the flagsticks," she said, "and I made some putts."
Greenlief played as a walk-on this past year at Virginia. The Cavaliers' head coach, Kim Lewellen, has been helping Greenlief rebuild her swing. "I've been working really hard and it's nice to see it all pay off," said Greenlief.
Greenlief was an honorable mention All-Met in 2007 and 2008. She finished second to Steinhagen in the 2007 Virginia state high school tournament. Greenlief also played on the Virginia-Maryland team against the Carolinas in the 2008 Mid-Atlantic Girls Challenge.
— Michael K. Bohn
<b>Vienna Little League</b>
Vienna Little League played its annual Yeonas Town Tournament on Tuesday, June 16. The Major Twins defeated the Major Giants (4-0) to win the tournament. The Twins finished the regular season (14-3), winning the VLL Majors National League.
<b>VYS Premier Red Wins State Cup Championship</b>
VYS Premier Red soccer team defeated the Great Falls Cougars 3-0 to become the 2009 U12B Virginia State Cup Champions. This was the culmination of two months of State Cup competition that started with 31 teams from clubs around the state.
The majority of the Premier Red 13 player roster is made up of members of the Vienna community that have come up through the VYS system from U5 house league participation and are now in the fourth consecutive season of NCSL Division 1 competition. The team will represent Virginia at the Region I Regional Championship Tournament from July 2-7 in West Virginia, where they will play state cup champions from 10 states from Maine to Pennsylvania. Team members include: Mia Beck, Ben Cisse, Max Dudenhoeffer, Jimmy Filerman, Chris Fleischer, Adam Gardner, Liam Hoen-Beck, Michael Katz, Stephen LaRow, Zach Marumoto, Matthew Pagano, Austin Pelto and Christian Tailor. Premier Red is currently coached and trained by the John Maessner, DC United director of youth development and Development Academy staff members Micah Cooks and Roberto da Silva.