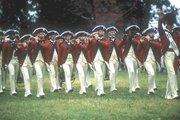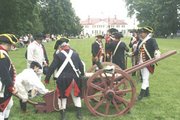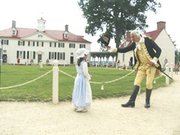 The Mount Vernon Estate hosts the annual Independence Day celebration this Fourth of July with the mindset there is no better place to celebrate the birth of a nation than on the founder's doorstep.
THE CELEBRATION begins at 8 a.m. and runs through the afternoon. Mount Vernon does not want participants to be discouraged from this daytime celebration for fear of missing traditional evening fireworks.
"Because Mount Vernon is in so many backyards, locals often don't think of it," said Emily Coleman Dibella, Mount Vernon's Director of Public Affairs. The schedule allows participants to come and go as they please while making the Fourth celebration a daylong event.
The agenda includes revolutionary reenactments, a reading from the Declaration of Independence and visits from George and Martha Washington. "When George and Martha are here together, which doesn't happen often throughout the year, they are rock stars. We have top actors who know all about George and Martha and the founding of the country," said Dibella.
Also new to the agenda this year are the daytime fireworks, visible through colored smoke, and a naturalization ceremony of 100 immigrants performed by the U.S. Citizenship and Immigration Services. Dibella describes all the events of the Fourth's celebration "moving" in their own ways, a function of their occurrence in the historical setting.
The list of activities has appeal for all ages and Mount Vernon's intent for the celebration is to simply wish the country a "happy birthday." Mount Vernon provides an outlet to express gratitude for being American while observing the importance of the founding of the country. They are even providing birthday cake.
"This is such a perfect place to celebrate the birth of our country," said Dibella.