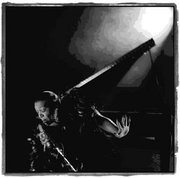 E-mail announcements to the Gazette, gazette@connectionnewspapers.com. Photos and artwork are encouraged. Deadline is Thursday at noon for the following week's paper. Call Steve Hibbard at 703-917-6407 with questions.
<cal1> Ongoing
<cal2> Historic Gadsby's Tavern Museum By Lantern Light Friday Night Tours every Friday night, June through August, from 7 p.m. to 10 p.m. Tickets are $6 per person ages 5 and up. Tours last approximately 30 minutes, with the last tour starting at 9:15 p.m. Call 703-838-4242 or visit www.gadsbystavern.org.
Emotions Anonymous is a 12-Step fellowship for people whose emotions are causing difficulties in their lives. A local group of Emotions Anonymous meets every Tuesday at 8 p.m. at Mount Vernon United Methodist Church, 2006 Belle View Blvd. Call 703-660-8798, or e-mail ea-alexandria@cox.net.
On Sundays from noon-5 p.m., visit the Waterfront and see history-inspired performances near the Torpedo Factory; do a "meet and greet" of early Alexandria residents and travelers near the Waterfront and lower King Street. Free. Visit www.historicalexandria.org for more.
Fairfax County Department of Community and Recreation Services present free dance workshops at Hollin Hall Senior Center, 1500 Shenandoah Road, from 3:30-5 p.m. on May 8. To register, 703-324-4386.
Mount Vernon will bring back its popular National Treasure Tour through Oct. 31. Included in this approximately hour-long walking tour is the Mansion's basement and cornerstone, the setting for a pivotal scene in the movie. This daily tour is limited to 25 visitors per time slot, takes place at 9:30 a.m., 11:30 a.m., 1 p.m., and 3 p.m., and costs $5 per tour in addition to Estate admission: $15 adults; $14 seniors; $7 children (6-11); free for children 5 & under. Advance tickets are available online at MountVernon.org.
Join City archaeologists and trained volunteers for a program for children of all ages at Alexandria Archaeology Family Dig Days. Monthly Family Dig Days will be held from 1:30 to 3 p.m. on the grounds of the George Washington Masonic National Memorial, 101 Callahan Drive, in Alexandria. The 2009 dates are: Saturday, July 18; Saturday, Aug. 15; Saturday, Sept. 12; Saturday, Oct. 17. $5/person. Registration required, 703-838-4399 or visit www.alexandriaarchaeology.org.
On Sundays at 2 p.m., enjoy a family bike ride. Meet at Cameron Run Regional Park, 4100 Eisenhower Ave. Rides will be canceled if inclement weather. Reservations required, 703-303-4803.
<cal1>Thursday/June 4
<cal2>Sports Physicals for Students. 5-7 p.m. Available at Edison High School. $40 preregister/$50 at the door. Register at: http://www.fcps.edu/supt/activities/atp/ppeoverview.htm
<cal1>June 4-6
<cal2>"20 Years/20 Shows". 7:30 p.m. The West Potomac Choral Department will present "20 Years/20 Shows: The Best of WPHS Choral Spring Shows!", a program of songs and dances from the past 20 years of stunning choral productions! Tickets are $10 in advance and $12 at the door. Go to www.westpotomacchoirs.org.
<cal1>Friday/June 5
<cal2>Frank E. Mann Field Dedication Ceremony. 6:30 p.m. Mayor William D. Euille and members of the City Council will host a dedication ceremony for the Frank E. Mann Field at Four Mile Run Park, 3700 Commonwealth Ave. Following the dedication ceremony, all City of Alexandria Baseball and Softball Players who are wearing their league uniforms will receive free admission to the season opener for the Alexandria Aces baseball team. Call 703-838-5095, ext. 273 or e-mail jack.browand@alexandriava.gov.
<cal1>Saturday/June 6
<cal2>Amazing Del Ray-ce! 2:30-5 p.m. A combo scavenger hunt, Amazing Race and Jeopardy dash through the Del Ray community with teams competing for prizes and fun. Dessert reception from 4-5 p.m. Starts at Del Ray Artisans Gallery, 2704 Mount Vernon Ave., Alexandria. Cost is $10/adult, $5/under 17. Go to www.TheDelRayArtisans.org or www.leefendallhouse.org. Call 703-838-4827.
<cal2>Armenian Festival. Noon to 5 p.m. The Armenian Festival Committee and the Knights of Vartan, in partnership with the City of Alexandria, will host its 17th Annual Armenian Festival. At Market Square, 301 King St. Event highlights include the sights, sounds, food and culture of Armenia. Free. Call 703-883-4686, or visit www.ArmenianFestivals.com.
<cal2>20th Anniversary. 7:30 p.m. The Washington Balalaika Society has been celebrating its 20th Anniversary this entire season, winding up with a concert extravaganza. Rachel M. Schlesinger Concert Hall, NVCC, Alexandria Campus, 3001 N. Beauregard St., Alexandria. Tickets $35-$20. Go to www.balalaika.org. Call 703-549-2010.
<cal2>Grand Opening event. 10 a.m.-2 p.m. Bikes the Sites with Bike and Roll. New location at One Wales Alley in Old Town Alexandria. Enjoy free bike rentals up to two hours, blend a smoothie by pedal power, and more. Visit www.bikethesites.com or call 703-548-7655.
Civil War Sesquicentennial Community Meeting. 9 a.m. to noon. Planning meeting at George Washington Masonic National Memorial, 101 Callahan Drive, Alexandria. Purpose is to gather public input and refine ideas for Alexandria's commemoration of the 150th anniversary of the Civil War.
"Fly Me to the Moon: An Astronomical Adventure" presented by the Alexandria Choral Society. 8 p.m. Tickets are $20/adult, $10/seniors and students. Children under 12 free. At T.C. Williams High School, 3330 King Street, Alexandria. Tickets may be purchased at the door or online at www.AlexChoralSociety.org, for questions, please call 703-548-4734 or email info@AlexChoralSociety.org.
Designer Alberto Parada. 10:30 a.m. to 6:30 p.m. Mystique Jewelers will showcase designer Alberto Parada's jewelry creations. At 211 Strand Waterfront, Alexandria. Call 703-836-1401 or visit www.mystiquejewelers.com.
<cal1>June 6-7
<cal2>Food & Wine Festival. National Harbor. Saturday, June 6, noon to 8 p.m.; Sunday, June 7, noon to 6 p.m. 100 exhibitors, restaurants, food crafters, wineries and a Belgian brewery. Admission is $65/adults 21 or older, $30 for ages 12-20, and $15 for ages 6-11. For tickets, go to www.foodandwinenh.com. Across the Woodrow Wilson Bridge from Alexandria.
<cal1>Sunday/June 7
<cal2>Make Friends With Slithering Snakes. Noon to 1:30 p.m. A naturalist will lead a discussion and walk in the park. At Huntley Meadows Park, 3701 Lockheed Boulevard, Alexandria.
<cal2>Washington Metropolitan Philharmonic. 3 p.m. Free. At Bishop Ireton High School, 201 Cambridge Road, Alexandria. Go to www.wmpamusic.org, e-mail: wmpa@earthlink.net. Call 703-799-8229.
Rug Auction. 3-6 p.m. Agudas Achim Congregation will host a rug auction by J&J Oriental Rug Gallery at the Carlyle Club, 411 John Carlyle Street, Old Town Alexandria. Free admission, raffles and refreshments by Dahan. Visit www.aacrugauction.com.
Family Tour Days. 1-5 p.m. at Gadsby's Tavern Museum, 134 N. Royal St. Enjoy tours by junior Docents. Visit www.gadsbystavern.org or 703-838-4242 for admission prices.
Trees for the Future Benefit. 3 p.m. Concert with the Washington Metropolitan Philharmonic. At Bishop Ireton High School, 201 Cambridge Road, Alexandria.
Children's Arts Festival. 2 p.m. at Schlesinger Concert Hall, 3001 N. Beauregard St. Hear music and enjoy activities. $5/person. Visit www.alexsym.org or 703-548-0885.
Architecture in the Afternoon Tours. 2 p.m. Discover the architecture of George Mason's home. This 90-minute tour explores the mansion's exterior and interior. Hall Plantation, 10709 Gunston Rd., Mason Neck. 703-550-9220 or http://www.gunstonhall.org.
1759 Conversations: Establishing Gunston Hall. 3:30-4:30 p.m. Learn about the early days of the historic plantation and talk with a member of George Mason's family about his new house and how it was built. Gunston Hall Plantation, 10709 Gunston Rd., Mason Neck. 703-550-9220 or http://www.gunstonhall.org. Included in site admission: $9, $8 seniors, $5 ages 6 to 18, younger free.
Trinity Benefit Concert. 3 p.m. Peace Ringers perform from St. Matthews United Methodist Church. Trinity United Methodist Church, 2911 Cameron Mills Road, Alexandria. 703-549-5500, ext. 103. Go to www.trinityalexandria.org.
Children's Arts Festival: "Adventures in Music." With the Alexandria Symphony Orchestra. 2 p.m. activities, 3 p.m. concert. At Rachel M. Schlesinger Concert Hall. $5. Call 703-548-0885.
<cal1>Monday/June 8
<cal2>Jaleo's 7th annual Paella Festival. 6 p.m. Special guest chef Quim Marques. At 2250-A Crystal Drive, Arlington.
<cal1>Wednesday, June 10
<cal2>Dr. Keith Sterling, a board-certified interventional radiologist, will be discussing treatments for varicose veins at Inova Alexandria Hospital. 7 p.m. in the auditorium. Call 703-750-8800.
<cal1>Thursday/June 11
<cal2>Second Thursday Art Night: Dancing in the Streets. 6-9 p.m. Browse open studios and galleries. Live music and breakdancing performances. At the Torpedo Factory Art Center, 105 N. Union St., Alexandria.
<cal2>Target Gallery Reception. 6 to 8 p.m. Target Gallery hosts the reception for The Mysterious Other featuring artwork by CMDupre, the Friends of the Torpedo Factory Artist of the Year. Visitors are invited to hear a gallery talk by juror Shauna Lee Lange at 7 p.m.
The Art League Gallery Reception. 6:30 to 8 p.m.
The Art League Gallery hosts the reception for the All-Media Membership Show and Nancy Pane Fortwengler's solo show, Fabrications.
<cal1>Friday/June 12
<cal2>Re-String Your Bling! 6:30-9 p.m. At the Del Ray Artisans Gallery in Alexandria. Jewelry designer Jen Judd will instruct students to re-fashion their broken or outdated beaded jewelry. Details, directions and online registration at www.thedelrayartisans.org or contact Theresa Kulstad at 703-283-0399 or tkulstad@verizon.net.
<cal1>Saturday/June 13
<cal2>Break A Board-a-Thon. Noon. Virginia Martial Arts Institute fund-raiser for St. Jude Children's Research Hospital. At the Virginia Martial Arts Institute.
<cal2>Sacramento Community Day Celebration. 10 a.m. to 3 p.m. Live entertainment, resources and giveaways, contests and family games. UCM Sacramento Neighborhood Center, 8792 E. Sacramento Drive, Alexandria. Call 703-619-2964.
Community Yard Sale. 7 a.m.-2 p.m. at Anthony T. Lane Elementary School, 7137 Beulah St. Hosted by the Alexandria Jaycees. Free. Visit www.alexjaycees.org for more.
Used Book Sale. 10 a.m.-3 p.m. Friends Book Sale. Kingstowne Library, 6500 Landsdowne Centre, Alexandria, 703-339-4610.
<cal2>Elixirs and Edibles. 7-10 p.m. The Stabler-Leadbeater Apothecary Museum is hosting "An Evening of Elixirs and Edibles," a benefit inspired by herbs and spices. Reservations are available online at www.apothecarymuseum.org or 703-838-3852. Tickets range from $75 to $1,000, depending on sponsorship level.
<cal1>Sunday/June 14
<cal2>River Farm Community Green Event. 11 a.m. to 6 p.m. At AHS River Farm, 7931 East Boulevard Drive, Alexandria, on the Potomac River. $10/adults; $5 children 3-12. Call Sharon Grant at 703-768-5700, ext. 116 or email sgrant@ahs.org. Exhibit space available.
<cal2>Jazz Concert. The Committee for Jazz at Meade featured artist will be the Marshall Keys Group. At Meade Church, 322 N Alfred St, Alexandria. $15. Light refreshments
will be served.
Bon Voyage Concert. 3 p.m. Adult Choir of St. Paul's Episcopal Church, directed by Douglas A. Beck, organist-choirmaster. Free. At St. Paul's Episcopal Church, 228 South Pitt Street, Alexandria. Call 703-549-3312.
Music Performance. 3 p.m. at St. Paul's Old Town, 228 S. Pitt St. Hear the St. Paul's Choir. Free. Donations accepted.
Community Green. 11 a.m. to 6 p.m. The American Horticultural Society headquarters at River Farm in Alexandria. Guest speakers and exhibitors include: Brent Heath of Brent & Becky's Bulbs; wildlife photographer Don Chernoff of DC Wild; Joe Keyser of the GreenMan radio show; children's gardening expert Norm Lownds from Michigan State University's 4-H Children's Garden; and sustainable gardening coach Susan Harris. Admission is $10 per adult ($8 for AHS members) and $5 per child aged 3 to 12 (under 3 are free).For more information, call (703) 768-5700 ext. 112 or visit the AHS web site at http://www.ahs.org/river_farm/09/community_green.htm.
Washington Revels Summer Solstice Festival Day. 1 p.m. Spend the day singing, dancing and picnicking with the Washington Revels. Those wanting to perform may sing in the chorus, act in a mummers' play, learn and do a Morris dance, or play in the band. Festival Day "Mini-Revels" performance at 5:30 p.m. At Fort Hunt Park. Go to www.revelsdc.org or call 301-587-3835.