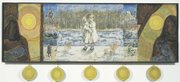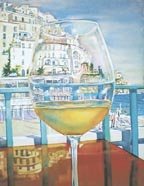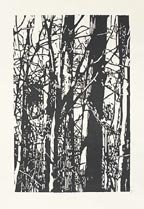 The following events and exhibits are open at the Workhouse Arts Center, which is located at 9601 Ox Road, Lorton. For more information, call 703-495-0001 or visit www.workhousearts.org.
Holiday Hours. Special Gift Shop Hours for those last minute gifts: Monday, Dec. 21, 12-5 p.m.; Tuesday, Dec. 22, 12-5 p.m.
Free gift-wrapping offered. Stop by Gallery W-16 from Dec. 21-24 and receive complimentary gift-wrapping on any purchase from the Workhouse Works show. Workhouse Studio Buildings, Gallery W-16 and Gift Shop hours: Wednesday, Dec. 23, 11 a.m.-7 p.m.; Thursday, Dec. 24, 11 a.m.-2 p.m.; Friday, Dec. 25, closed; Thursday, Dec. 31, 11 a.m.-2 p.m.; Friday, Jan. 1, closed. Gallery W-16 will be closed from Dec. 25-Jan 6 for renovations. Studio Buildings are open regular hours, except those noted above.
Holiday Workshops: Thinking of taking a class at the Workhouse? Free "Art of Movement" Holiday Classes are offered Monday, Dec. 28-Saturday, Jan. 2. For full schedule, go to www.workhousearts.org.
Gallery After Hours: Point Blank. Saturday, Dec. 19, 7:30 p.m. Come to the Workhouse and get into the holiday spirit with an evening of great cover songs, fun and dance, with Washington D.C.'s favorite party band, Point Blank. Advance tickets are $10 member/$8 non-member and can be purchased at www.workhousearts.org.
Give the gift of watercolor classes with instructor Catherine Hillis at the Workhouse Arts Center in Lorton. The class, Make Your Watercolors Glow, is suitable for young adults through adults, who are beginners or intermediates. The eight-week class will meet Saturday mornings, beginning Jan. 16, from 10 a.m.-1 p.m.. Information about the instructor is available at www.catherinehillis.com or at Studio #1006, Building Ten at The Workhouse. To register for the class, call 703-584-2900 or online at www.workhousearts.org.
Arts Education Night & Film Screening. Saturday, Jan. 2.
Reception featuring information about Workhouse classes and programs with a focus on the Winter 2010 quarter runs from 4-7 p.m. Instructors and students are invited to learn more about our education and outreach offerings, participate in an interactive game, win door prizes and more. Light fare and soft drinks, cash bar available. Free tickets, reservations recommended. Film Screening of "Class Act" begins at 7 p.m. Free, reservations recommended, cash bar available. For more information, visit http://www.classactthemovie.com
Second Saturday Art Walks. Saturday, Jan. 9, 6-9 p.m. The Workhouse Studio Artists will keep their doors open after hours. The Association of Interior Design Professionals (AIDP) will host a reception in conjunction with the Art Walks in W-16 from 6-7 p.m. to bring together artists, interior design professionals and the public to highlight the creative incorporation of original art into interior design settings. All are invited to talk art and design with these creative design professionals. Don't forget to pick up your Workhouse Passport to chronicle your adventures and experiences and to enter to win special prizes.
Stars on Sunday: Le Hotclub de Biglick. Sunday, Jan. 10, 5:30 p.m. In the 1930s, a style of music known as gypsy jazz was made famous by the legendary Django Reinhardt. Today, this music is kept alive by a group known as Le Hotclub de Biglick. Cash bar and light fare available. For more information, visit www.lehotclub.com. Tickets $15-$25 and can be purchased at www.workhousearts.org.
Ongoing Exhibit — Best of the Collector's Showcase runs through Dec. 24. The exhibition presents pieces of art from the top 13 artists chosen at the Third Annual Collector's Showcase. These diverse pieces of artwork are suitable for both the novice and the experienced collector. The exhibition will be shown on the second floor of Gallery W-16.
New Works: Faculty, Student, Staff Exhibition. All Workhouse Arts Center 2009 instructors and their students have been invited along with LAF staff to exhibit New Works in Gallery W-16 from Jan. 6-30. An artist's reception is Sunday, Jan.17, from 2-4 p.m.
New Exhibition: "Winter Solstice." Jan. 6-31. Come in from the cold and celebrate the return of longer days with new works by the Building 5 artists, who are welcoming new artists Allen Levy and Songmi Park. The artists work in a variety of mediums to include encaustic, woodcut, chinese brush, colored pencil, scratchboard, collage, mixed media, porcelain, glass, oil, acrylic and watercolor. Opening reception is Jan. 9, 6-9 p.m., during the Second Saturday Art Walks at the Workhouse. Gallery and Studio Hours: Wednesday-Saturday, 11 a.m.-7 p.m.; Sunday, 12-5 p.m.
Northern Virginia Bead Society Designer Challenge Exhibition. Jan. 9-31. With help of the Northern Virginia Bead Society (NVBS), the Workhouse will offer a series of events. The NVBS has encouraged members of the community to appreciate and participate in the visual arts through beads since 1992. On Jan. 10, a day of bead demos will be featured in Building W-7 from 12-4 p.m. A "Bead Boot Camp" is offered Sunday, Jan. 24 from 11 a.m.-5 p.m., where a variety of demos and mini-workshops will be taking place. A small fee may apply for workshop kits. The opening reception for the exhibition is Saturday, Jan. 9, from 7-9 p.m., in building W-16.
Winter Class Registration. The winter quarter begins on Jan. 11 and there is still time to register for classes and workshops. Registration can be completed by phone, fax, mail or online at www.workhousearts.org.