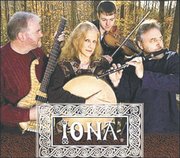 Enjoy an evening filled with music at Burke Lake Park on Saturday, Sept. 20, and get a peek at what's coming up at the Springfield District Nights concert series scheduled for the summer of 2009.
This preview features three performances — Bill Kirchen, Rocknoceros and IONA — guaranteed to entertain young and old alike with their spirited music and extraordinary talents.
The program takes place from 5 to 7:30 p.m. and is free. Supervisor Pat Herrity (R-Springfield) and Friends of Springfield District Nights presents this program along with contributions from the local business community in partnership with the Fairfax County Park Authority.
"The Springfield community has lacked an overall event," said Herrity. "It's important to develop a sense of community at a place we could gather to become more of a community. All the other districts have concert series. Springfield was the only one that didn't. I thought it was important to get it in my first year in office."
Judy Pederson, spokesman for the Fairfax County Park Authority says that the county already offers Braddock Nights, Lee District Nights and Mount Vernon Nights, which average 200 concerts a year. "They're pretty well attended and they're absolutely free," said Pederson.
"We felt that this was an underserved area. We've had children's programs but we didn't have a night series. It will be at Burke Lake Park in the summer of 2009. We 're going to get a feel for the interest level," she said.
At 5 p.m., hear Bill Kirchen and Too Much Fun. Kirchen's American roots music earned him a Grammy nomination for Best Country Instrumental Performance in 2001. A titan of the Telecaster guitar, he celebrates an American musical tradition, fusing blues and bluegrass with the Western swing of Texas and California honkytonks.
Enjoy "Rocknoceros," the world's finest power trio for children performing at 5:50 p.m. Join this three-man band as they perform original children's songs and much-loved favorites that will have you rockin' and rollin' in the woods. The performances bring IONA on stage at 6:50 p.m. IONA's trademark is a high-energy, pan-Celtic weave of the traditional music of Scotland, Ireland, Wales, Cornwall (England), Brittany (France), the Isle of Man and Galicia (Spain), featuring fiddle, vocals, flute, guitar and percussion.<b>
<BRING YOUR </b>picnic and blankets or folding chairs for an evening of concerts on the lawn. Come early to try the train rides, miniature golf and carousel, which will be open until 6:30 p.m. at regular fees. A park admission fee of $8 applies to cars not registered in Fairfax County.
If there is a threat of bad weather, call the Park Authority's cancellation line at 703-324-SHOW after 4 p.m. to learn if the show will go on.
Burke Lake Park is located at 7315 Ox Road, Fairfax Station. Beltway Exit 45A (Braddock Road) west to left on Burke Lake Road to left on Ox Road to park entrance on the left. Call 703-451-8873.
More like this story