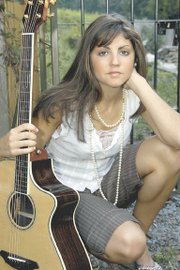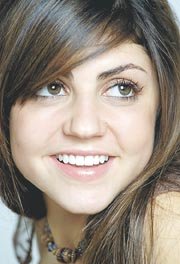 Joy Lippard, a 17-year-old Great Falls resident — who fast-tracked her education, graduating a year early from Langley High School in order to dedicate all her time to career in music, will present her new CD to the area audience: She will perform on Tuesday, July 8 at Jammin' Java in Vienna.
"I will be performing all new songs with a full band accompaniment," said singer-songwriter Lippard.
Asked about any other plans for summer, Lippard said:
"This summer I have a few shows to play at youth groups — Destiny Youth Group in Leesburg — my home church McLean Bible — www.mcleanbible.org — ... a list of calendar events is located on www.myspace.com/joylippard. Also, I will be going on a mission trip to the Dominican Republic at the end of July with a team of about 150 students and adults where we will be helping multiple orphanages. I will be leading one of the worship bands. Then, in August I will be traveling to Nashville to co-write and meet with industry people."
Asked about the first reactions to her new CD, Lippard said listeners may find a slight resemblance to artists like Jewel or Sarah Barielles upon first impression of the CD. However, she said her album is more pop than Jewel and the songs contain lyrics about real life situations that easily relate to teens and adults alike.
Asked about the importance of local opportunities for aspiring young musicians, Lippard said, "I have performed since age 12 locally and out-of-state at festivals, youth groups, coffee houses, etc. I am constantly looking for new shows to play in the area and throughout the East Coast. I love performing in front of all audiences as a solo performance — just me and my acoustic guitar and keyboard — or with the full band."