Fri

Sat

Sun

Mon

Tue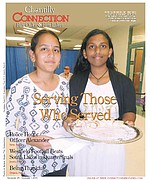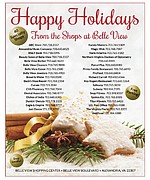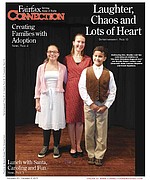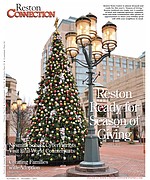 More Stories
The inaugural Turkey Trot for Parkinson's is scheduled for Thursday, Nov. 26 at Burke Lake Park. Events including a five-kilometer run/walk and one-mile "Gobble Wobble" walk are set to begin at 9 a.m.

Jennifer Weiner's wristband read 11,188 steps. That's how many it took the Springfield resident to complete the 3.7-mile Burke CROP Hunger Walk on Nov. 22. Weiner is Rabbi Educator for Congregation Adat Reyim, which sent more than a dozen volunteers to the fundraiser for the 14th straight year.
Youth Heroin Use Described As 'a big problem'
Heroin use is here in Fairfax. "It's definitely here," said 19-year veteran officer employed by both the Fairfax County Police Department and Drug Enforcement Administration as a Task Officer who spoke at a drug awareness meeting sponsored by the Lake Braddock Secondary School Parent Teacher Student Association.

How did the King James Version of the Bible come to be? In a one-day exhibition celebrating International Bible Day on Nov. 23, Springfield resident and historian Bruce Slawter showcased several ancient Bible pages and explained some of the book's origin story.

Beads of sweat on Laron Murrell's forehead glisten under his grey wool beanie as he digs his hoe into the live earth. On one side, the Woodlawn Plantation mansion stands, a relic from 1800. The plantation overlooks Fort Belvoir, situated across Route 1 bustling on a gleaming Monday morning in November.