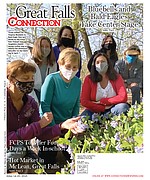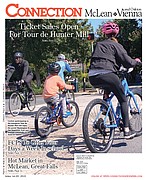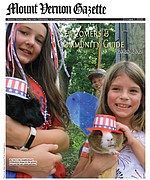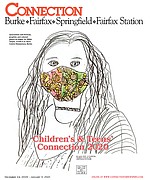 More Stories

Most likely, Fort Hunt Softball League players at Whitman Middle School and youngsters romping on the Martin Luther King Park playground nearby don't notice the romance going on overhead.
Allison Silberberg is our City's best choice for mayor.
In attempting to advance a case for reparations, Elisabeth Vodola blurs what should be a bright line between the U.S. and Britain.

82 percent of Fairfax County's streams were in very poor, poor or fair condition biologically in 2020.
Five volunteers spent Friday morning jabbing a long-handled mesh net into a stream bottom, scraping the streambanks, scooping up submerged woody debris and rubbing smooth round rocks in the stream's riffles.
U.S. Park Service proposal to improve safety along the southern stretch of George Washington Parkway as described in April 8 Gazette is the wrong solution and will make the Parkway less safe.